Speakers and panelists
Meet the speakers and panelists at Sweden Game Conference 2021 that will talk about the craft of game development, career, business and much more.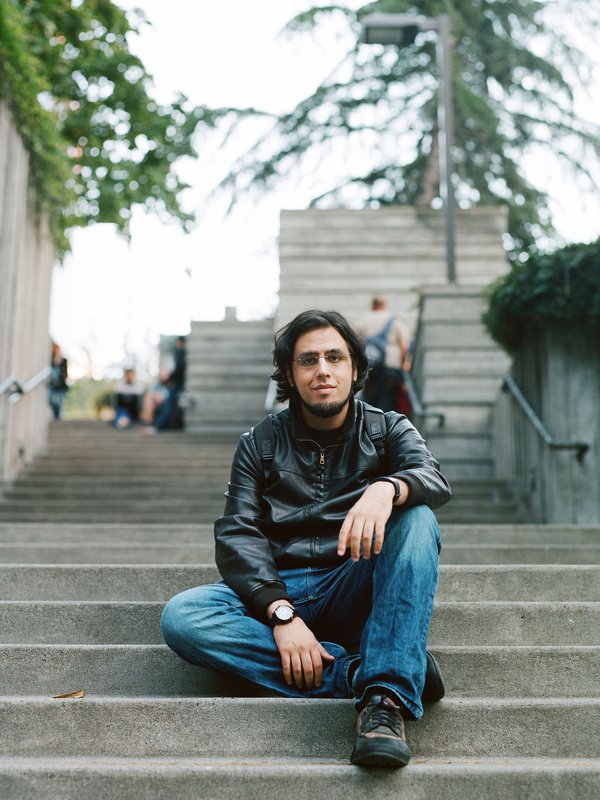 Rami Ismail
Rami Ismail is a Dutch-Egyptian industry ambassador & independent games developer with over 20 titles across PC, console, web, and mobile. His development of tools like the industry-standard dopresskit.com, his prolific & popular public speaking, and highly-regarded consultancy and insights have helped shape industry opportunities for game communities & independent game developers of any kind, in any situation, and anywhere.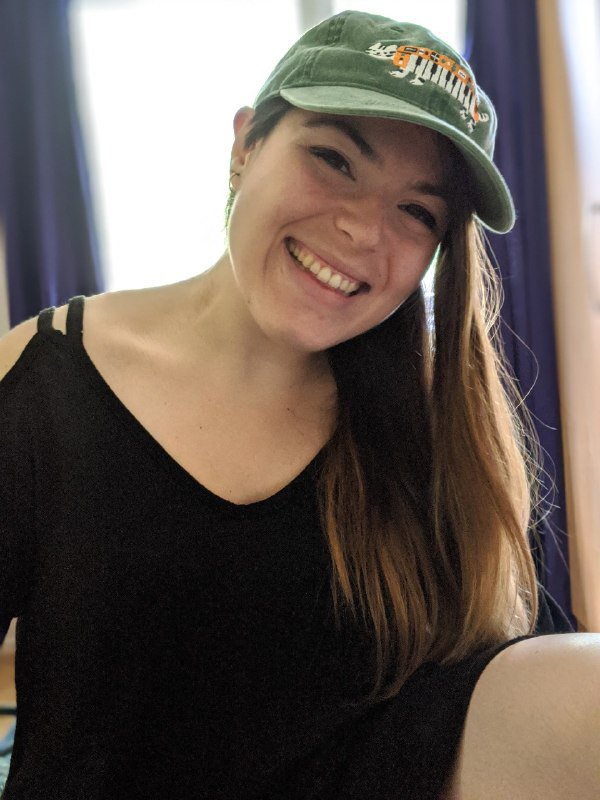 Marina Diez
CEO at Three of Cups Games
Marina Díez (she/her) is a Spanish award-winning game designer based in London, UK. She's the CEO at Three of Cups Games, an ethical and diverse games studio based in London. Besides, she is the Lead Game Designer at Un Je Ne Sais Quoi Studios, currently working on the game Dordogne. Marina also works as a consultant on game design and work ethics for other companies around the world. Marina is also a Forbes 30 Under 30 2021 honoree and a Women in Games Ambassador.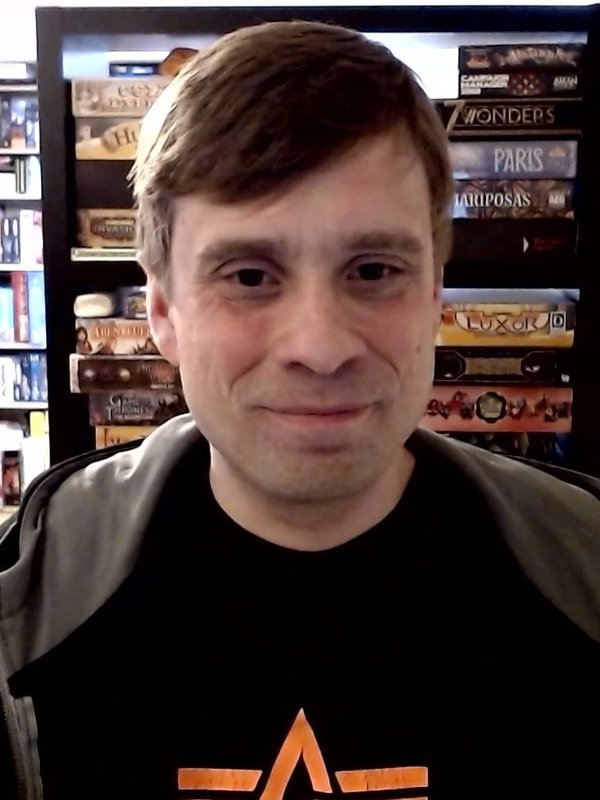 Sanny Syberfeldt
Senior Lecturer in Computer Science at University of Skövde
Sanny has been teaching game design and programming at University of Skövde for over 20 years, and is the coordinator for the university's Computer Games Development - Design study program. In his spare time, he makes board games, card games and computer games together with his colleagues. If your game has cards or a double jump in it, he would probably love it!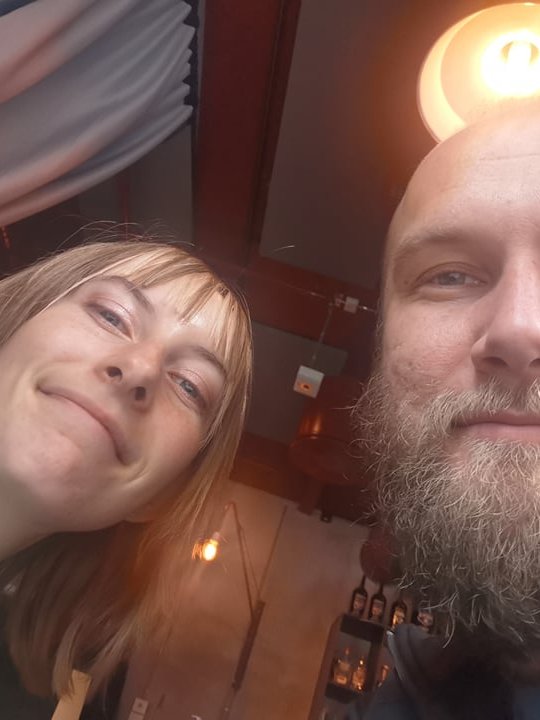 Martin Kvale and Oda Tilset
Martin and Oda? Joda! they do sounds together at NokNok Audio for a while now. If you like Filipino cooking games, desert sci-fi adventures or calm Malmø town simulator audio then these two are pretty much up your alley. They are here to talk about how a small audio team based all the way up in Norway work with local and international projects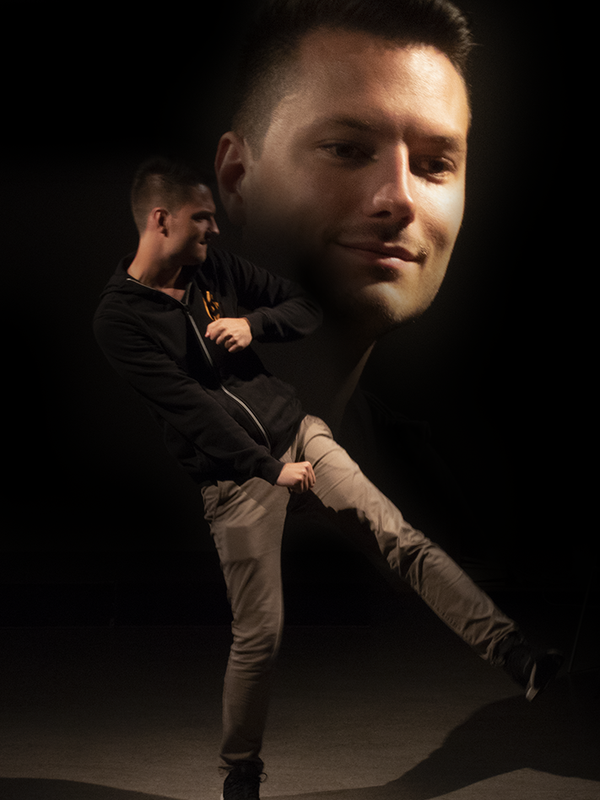 Mattias Lindblad
Co-founder and CEO of Flamebait Games
Mattias is the co-founder and CEO of Flamebait Games as well as the director and designer of Passpartout. He would've prefered just to write that he "does stuff" as to not come off as title-hoarder but realized that it would be extremely unhelpful for anyone actually wanting to know what this cyberspace cowboy actually is up to.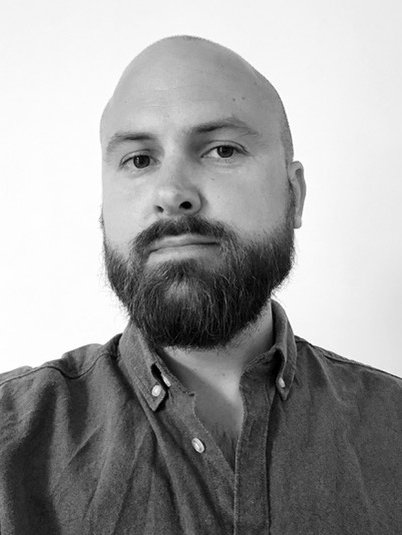 Adam Stjärnljus
Creative Director & Co-founder at Wishfully
Creative Director & Co-founder at Wishfully with a background as a producer and director for film, animation and motion graphics, before heading into the game industry. The studio is currently working on their debut title Planet of Lana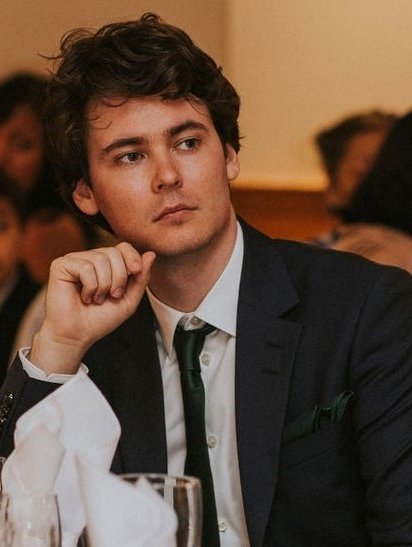 Joakim Hedström
Joakim is the CEO of FRAME BREAK, having lead the fledgling company for its entire journey. Following the footsteps of many Skövde startups before it, what started out as a side project by a few graduates from Skövde University quickly entered The Game Incubator where the studio matured for two years before being acquired. Now owned by Amplifier Game Invest, FRAME BREAK is growing quickly and is developing the mech farming game Lightyear Frontier.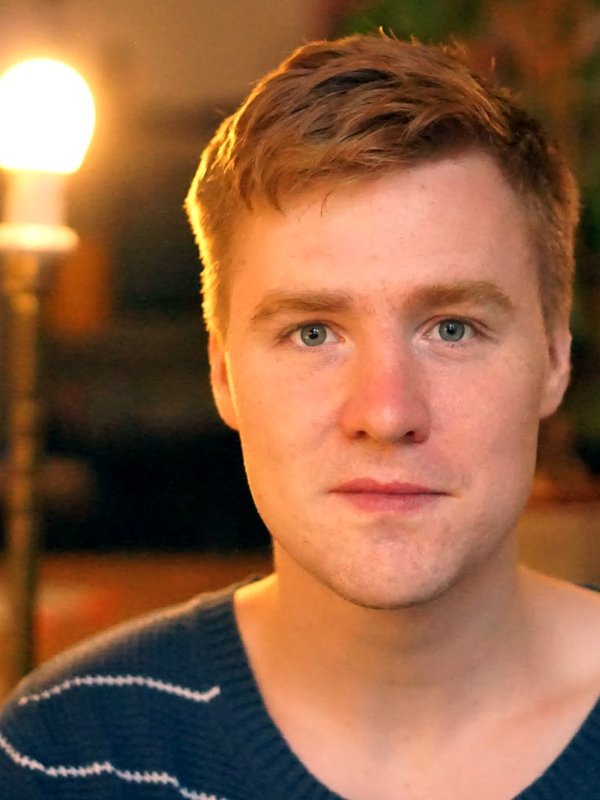 Oskar Stålberg
Indie Game Developer focused on procedural generation. Made Bad North and Townscaper.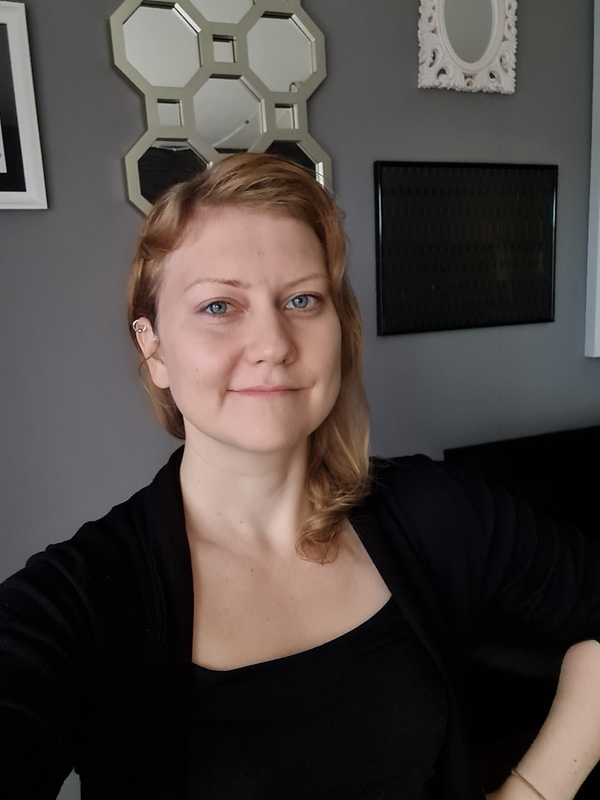 Linda Inghammar
Senior Designer for Mindark
I have been creating game designs for the last decade now and released games from everything between AAA and indie startups. Today I am working out of Gothenburg as a senior designer for Mindark and their Unreal Entropia remake, while also being the VP for Apophenia Studios, a growing start up company that creates games and helps external studios with taking their designs and, more importantly, their processes to the next level.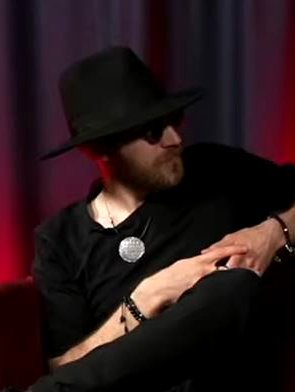 Erik Nilsson
I started my career as a concept artist working on such titles as: The Division and Stellaris and then later moved on to Co-found an Indie studio called Midnight Hub with close friends of mine. For the past few years I have been lucky enough to work with the wonderful team at Sharkmob, and now have the role of Art Director for the game Bloodhunt.
I enjoy concepting and designing the most, but in truth I have worked with 3D sculpting, Rigging, Animations etc, and I find something enjoyable about every part of game development. I like variation, and one of the best things about working in the games industry is being on a great team, sharing the team spirit and helping other people to produce their best work.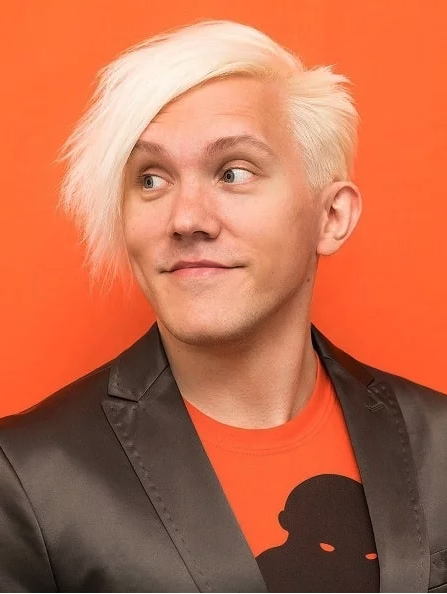 Arcade Berg
Co-founder and Creative Director at Neon Giant
Arcade studied Game Dev in Skövde starting 2005 and went straight into the AAA industry afterwards with a career focusing on game design. Franchises include Bulletstorm, Gears of War and Wolfenstein – but is today Co-founder and Creative Director at Neon Giant who recently released their first game The Ascent.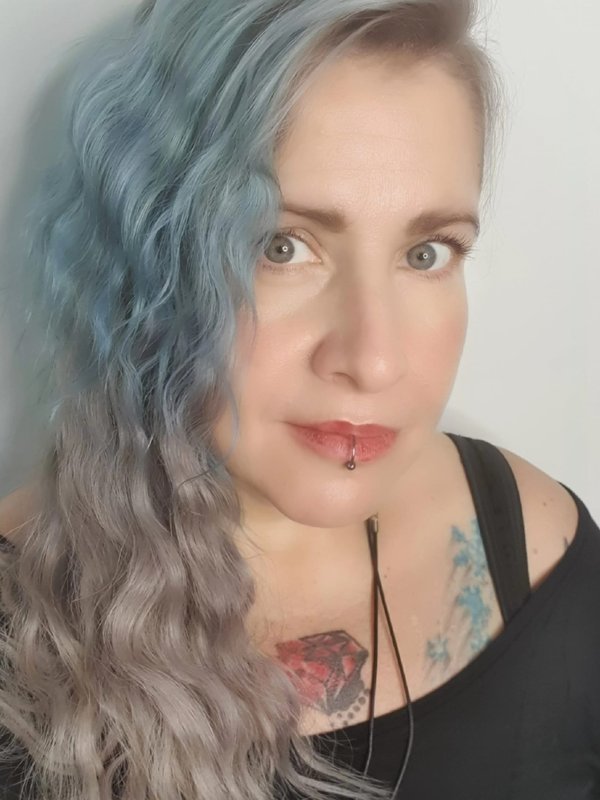 Patty Toledo
Project Lead at Game ON Mid Sweden / Director of Developer Relations at YAHAHA
From world traveller to Director of Developer Relations at YAHAHA and Project Lead at Game ON Mid Sweden, Patty Toledo has been deeply involved in creative media and games for 30 years. Taking the gaming industry by storm, Patty is shaping business and creative opportunities for developers, publishers and creators, enabling them to explore the metaverse and beyond.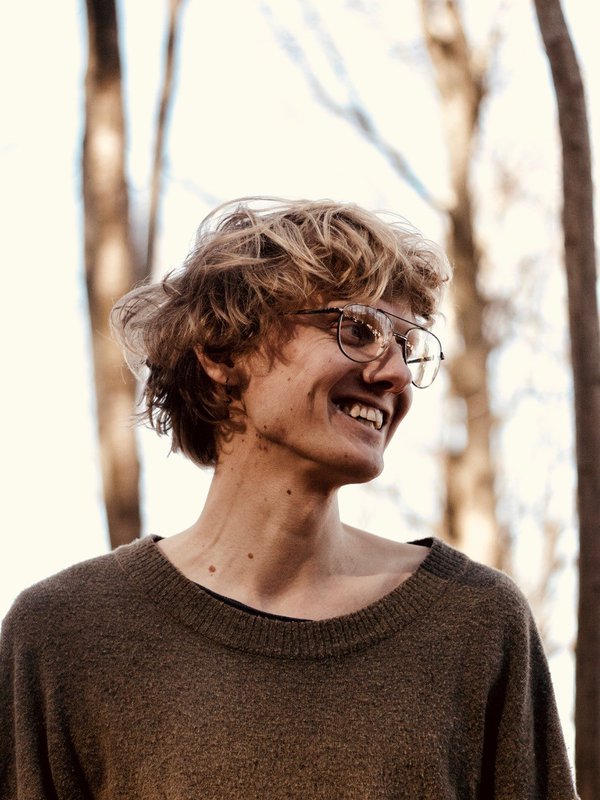 Joel Bille
Composer and Sound Designer
Joel Bille is a music person and audio crafter from Gothenburg, working mainly with writing music and making sounds for games. Believes in games as an artform and cultural expression and tries to use audio to create personal and authentic experiences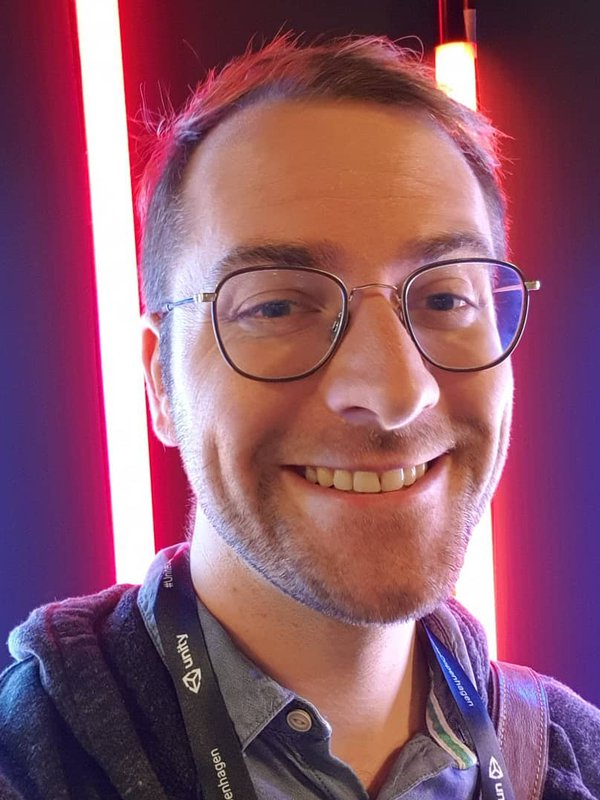 Per Fornander
Per Fornander is the CEO of Carry Castle in Gothenburg and Creative Lead on Source of Madness(Out now on Early Access). Enjoys a good game jam and attempts at technical innovation with buzz words such as deep stuff like machine learning. Previously worked for Ubisoft Redlynx as a Technical Artist, and at Mentice, a Medical Simulation Company.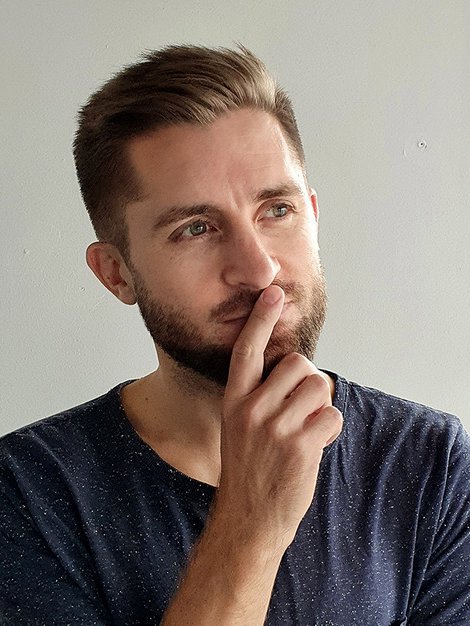 Dan Faxe
Game Designer & Co-Founder at Wishfully
Dan has a background in 3d animation, doing everything from modeling and rigging to character animation and visual effects for commercials and feature films. Later, he co-founded a film production company, creating a wide array of projects as a producer and director. Now working on Wishfully's debut title 'Planet of Lana', he's mainly focused on game design and puzzle creation, among many other things.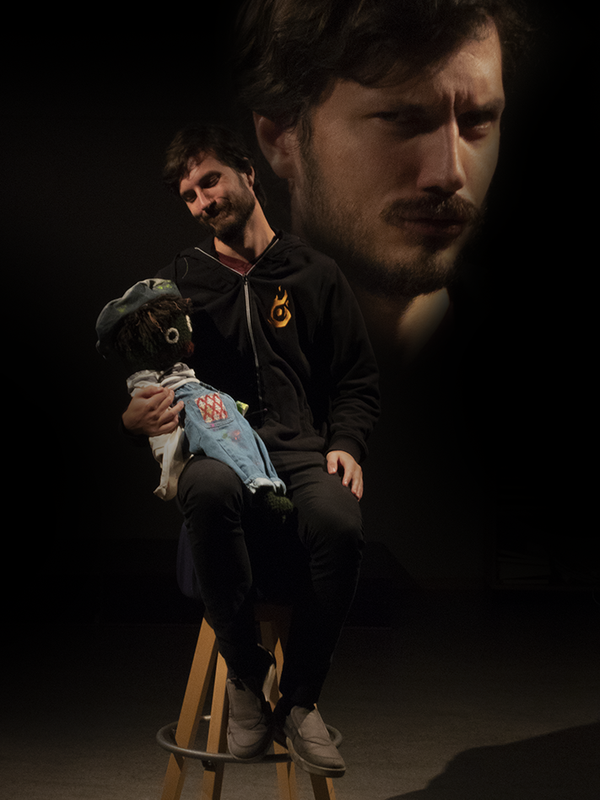 Niklas Lindblad
Co-founder and CTO of Flamebait Games
Niklas is a co-founder and CTO of Flamebait Games currently wrangling the code for the sequel of Passpartout. GDPR enthusiast. Secretly trying to turn the company into programmers.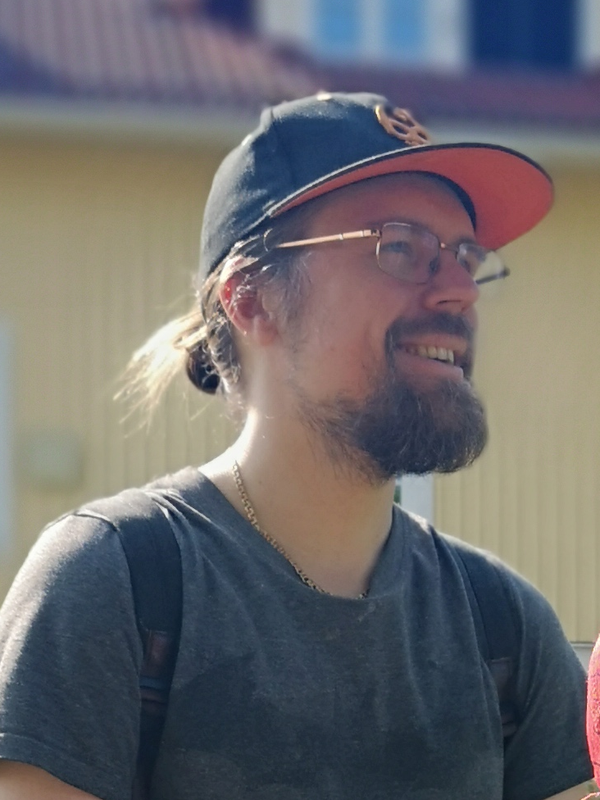 Johan Wahlbäck
Art Director at Stunlock Studios
I have been a concept artist and illustrator for 10 years. During this time I have worked with game productions, in house, from beginning to end as well as more targeted efforts in an outsourcing capacity.
Projects have ranged from AAA development to very small indie projects in all manner of different art styles.
My work has been largely focused around character design and development but I have dabbled in quite a bit of environment art as well.
Today I am working more in a guiding capacity where I get to create less concept art myself but take great joy in enabling creativity in other talented artists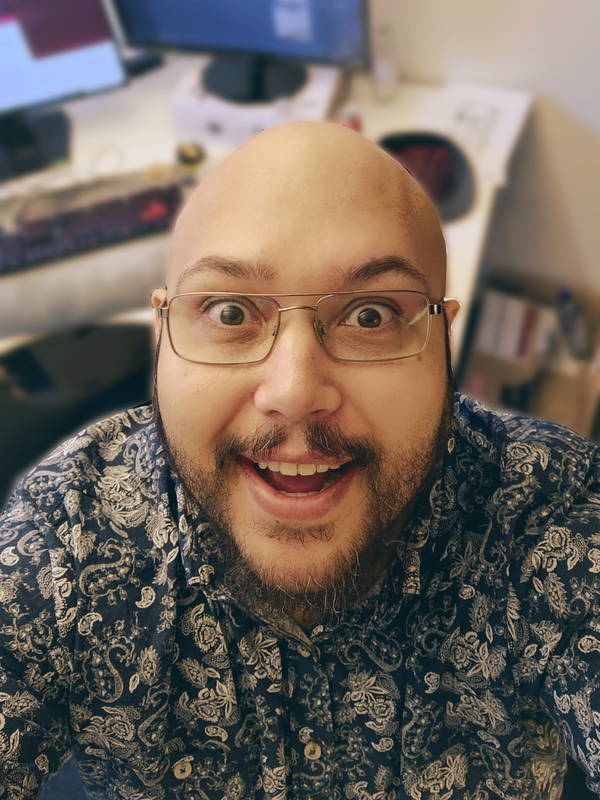 Robin Eyre
Generalist Artist at Irongate Studio
Robin Eyre, generalist artist at Irongate Studio. I have been there since the beginning of time fighting evil polys of high and saving the pixels of low. I do basicly everything art related at Irongate, from creature concepts, all the way to final product of said creature on lots of other fun secret stuff. Very easy going and social, live out in the wilderness of Sandheim, I love my recurve bow and I like go out in the forest and have adventures. Also, huge nerd.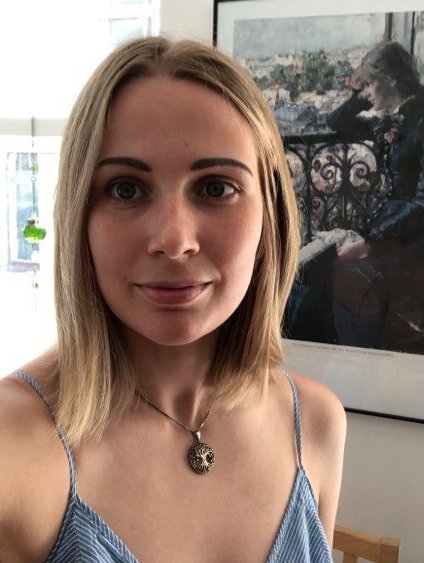 Lisa Kolfjord
Community Manager and 3D-Artist/Animator at Iron Gate
I'm a community manager and 3D-artist, and have been working for Iron Gate, Skövde, for a little over one year. We're currently working on the early access title Valheim, which released earlier this year.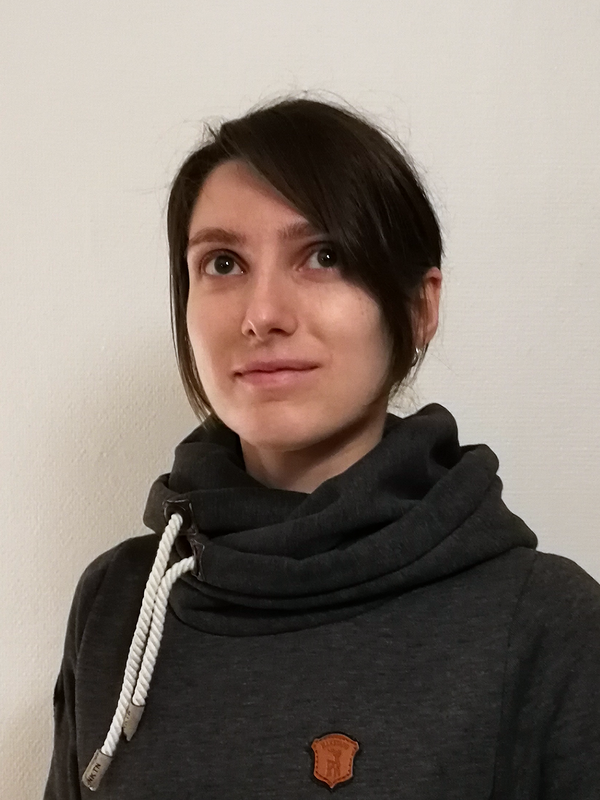 Tanja Waimer
Lead Environment Artist at Ludosity
Tanja, originally from Germany now living in Sweden, has been in the games industry as an 3D Artist for over 8 years. She first started out with mobile and browser games, then switched to console and PC game development. She is currently working at Ludosity as Lead Environment Artist on Nickelodeon All Star Brawl.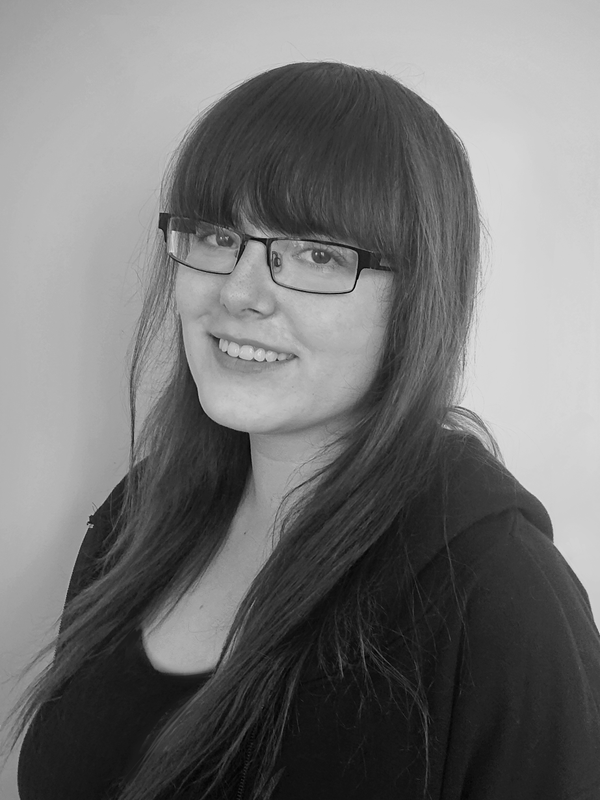 Jessica Hardarson
Concept Artist at Thunderful Skövde
After graduating from the 2D art program at the University of Skövde, Jessica got her first job as a game artist with the local studio Guru Games. There she worked on several outsourcing projects with the biggest one being the HELLDIVERS™ Dive Harder Edition. Later, the studio was acquired by Thunderful AB and Jessica then began working under the title "concept artist" on new and exciting projects.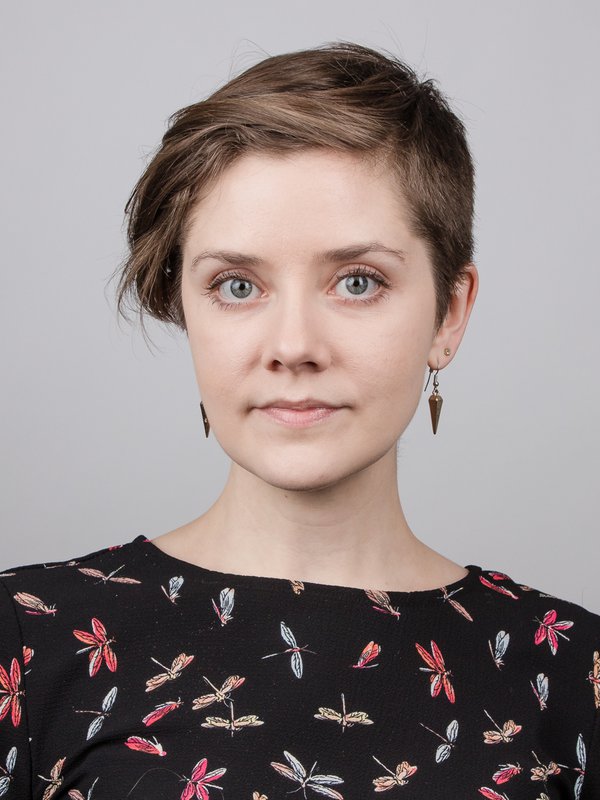 Johanna Nylander
Head of Policy & Analytics at the Swedish Games Industry
Once upon a time Johanna studied Game Development at the University of Skövde. Since then she took a detour writing about politics in different forms, before getting back into the industry working with with PR and marketing of mobile games. Since 2014 she works for the industry association, to promote and protect game development in Sweden.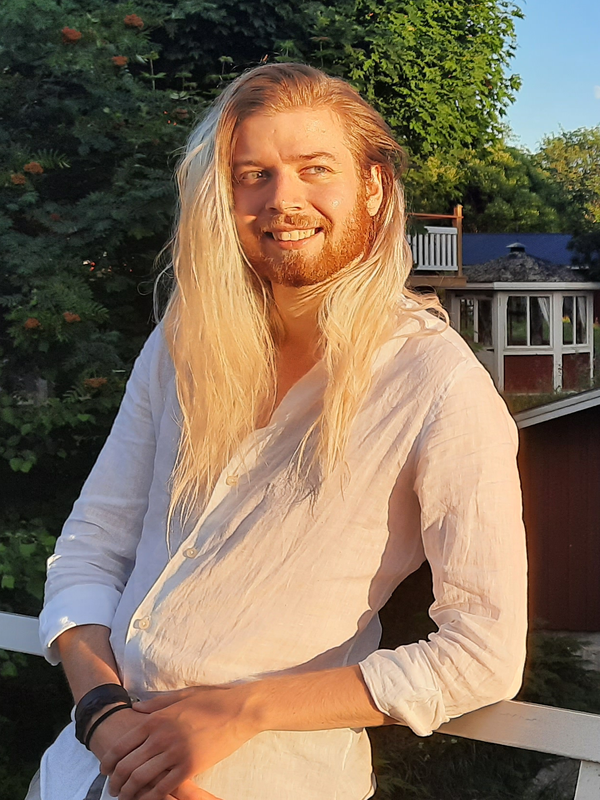 Agnar Thor Oskarsson
Technical Designer at Thunderful Skövde
Born and raised in Iceland, I'm somewhat of a game developer generalist and a game feel enthusiast. I've previously tried my hand at starting my own game company here at the incubator before moving on to working as a programmer porting various VR titles to different platforms. From there I eventually transitioned into doing game design, which is something I've always had a hand in along the way.
I am currently working at Thunderful Skövde as a Technical Designer on an unannounced project where my focus has been on prototyping design concepts as well as tightening up all aspects of gameplay, especially within cameras, combat and controls.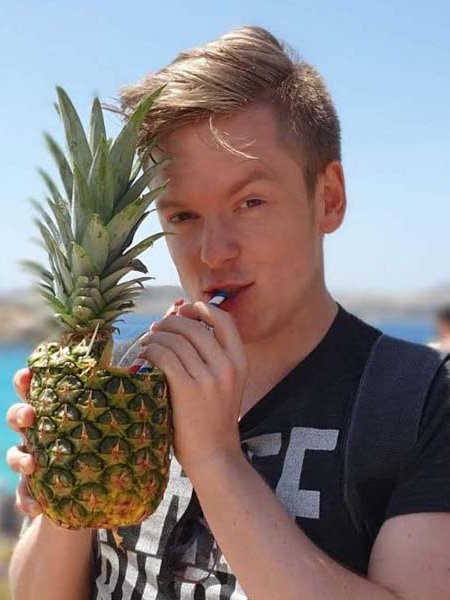 Tobias Johansson
Co-founder at Knackelibang
Tobias has been working as a programmer since 2013, starting at Stunlock Studios with Dead Island: Epidemic and later Battlerite. In Battlerite he was responsible for the AI architecture, worked on animation tech and created the VR camera tool "CamCrew".
Now he is working on the co-op shooter 'Just Read The Instructions', the first game from the new studio Knackelibang, a company he co-founded in 2019.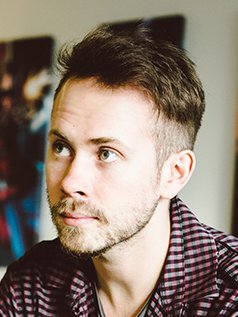 Viktor Blomqvist
Concept Artist at Stunlock Studios
I've been working as a concept artist since 2014. I'm a huge fan of all things fantasy-related, like D&D and old-school art by Frank Frazetta and Samwise Didier. I've held talks about how to bring out the best of your art and put it in a portfolio, how to find your path and use your portfolio to get to where you want to be. Sharing knowledge and hard-learned lessons is always a joy for me, and I like doing my best to inspire other artists to express themselves in a way that is true to their hearts.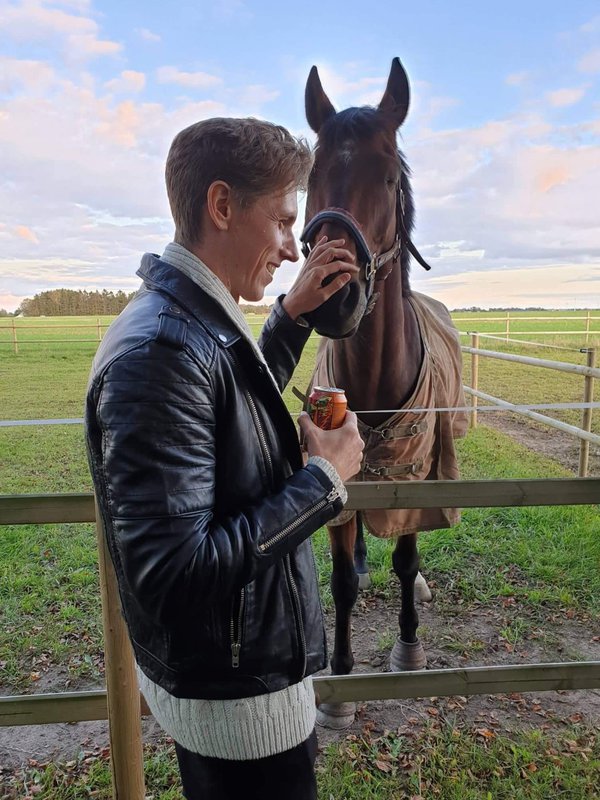 Sebastian Badylak
Co-founder and Executive Producer at Coffee Stain Publishing
Co-founder and executive producer at Coffee Stain Publishing. Currently managing Valheim and upcoming title Midnight Ghost Hunt. Previously worked as producer at the Game Incubator on the team that established Sweden Game Arena. Studied Game Design at the University of Skövde and started one of the very first game studios in Skövde while graduating.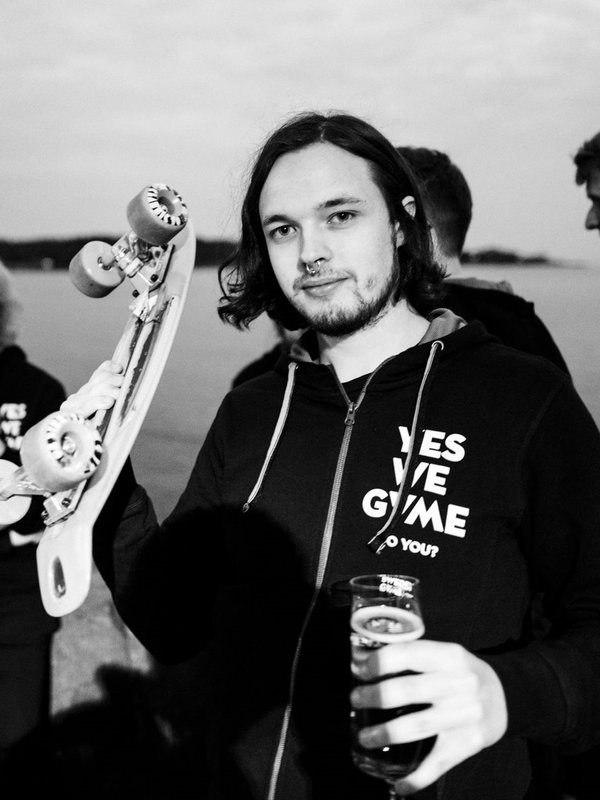 Vile Hartman
Sound Designer & Composer at Sonigon
Vile Hartman is an as a freelance audio designer that does audio stuff on games together with his colleague Victor Engström under the common banner Sonigon. He is here to talk about some audio and portfolio things in a couple of panels. On his spare time he plays in a band but you probably wouldn't like it so absolutely do not ask about it.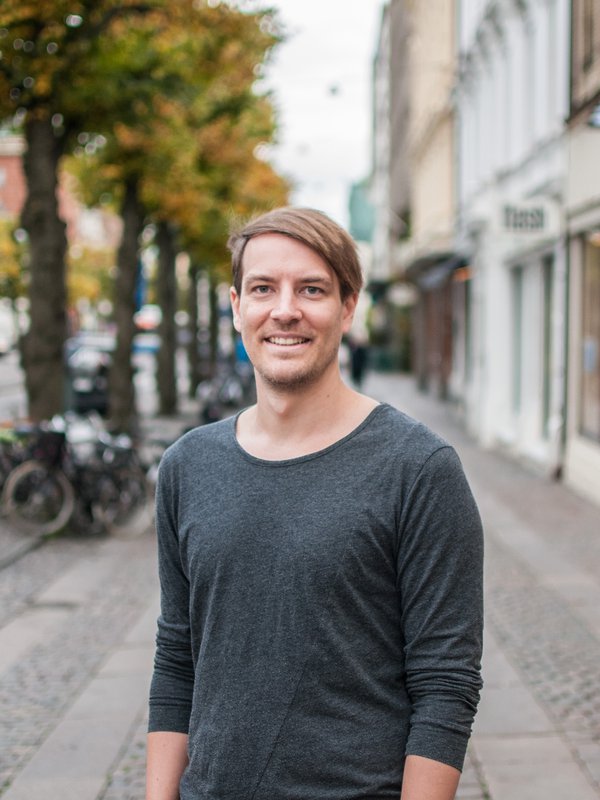 Markus Boberg
Senior Network Programmer at Mediatonic
I'm a Reg. Nurse Anaesthetist who switched occupation completely and learned game development, network programming and multiplayer design by myself.
I joined Mediatonic just over 1 year ago and I'm a Senior Network Programmer here, mainly working with the network layer and multiplayer solution on Fall Guys.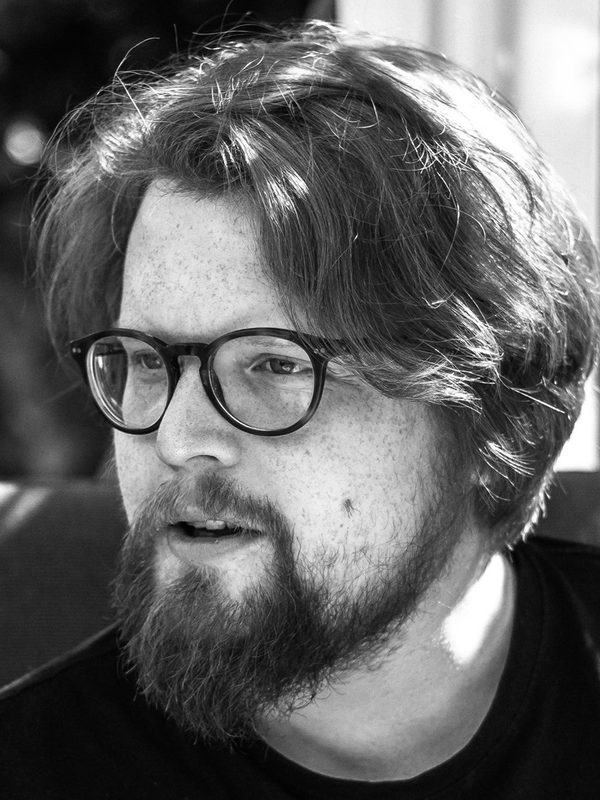 Gustav Rosberg
3D Artist and Business Developer at Flamebait
Co-founder and Art Director at Flamebait. Avid fan of Skrotnisse, crappy movies and point-and-click games. Gustav works toward pushing aesthetic quality to the max while at the same time remaining pragmatic enough to make sure the games being produced can be shipped within our lifetime. He is secretly being turned into a programmer by Flamebait's CTO.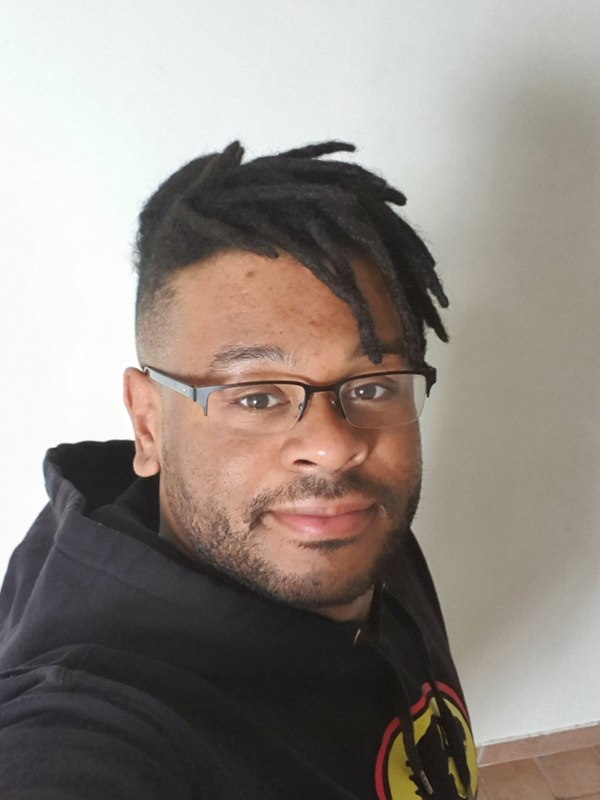 Rosario Baarh
Level Designer at Coffee Stain
Coming from a university in the Netherlands, I tried finding a company I could call my home. With luck being by my side I landed my place at Coffee Stain Studios, where I get to work on Satisfactory. I have a fascination for level, lighting, audio and monster design and I use my skills to enhance the world, creatures and all the cool stuff players encounter (While occasionally breaking the build).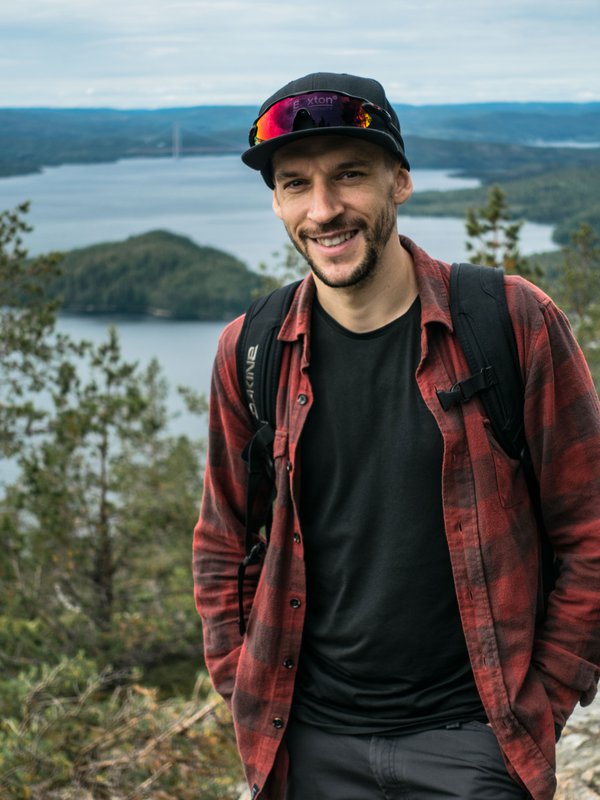 Joel Westman
Senior Environment Artist at Ubisoft Massive
Joel studied at Högskolan i Skövde during 2008-2011 after that he went into AAA Games Development starting out in QA and later transitioned into Art. Joel has worked on titles such as Crysis 3, Ryse: Son of Rome, Robinson:The Journey and The Division 2: Warlords of New York. Today Joel is working as a Senior Environment Artist on Avatar: Frontiers of Pandora at Ubisoft Massive in Malmö.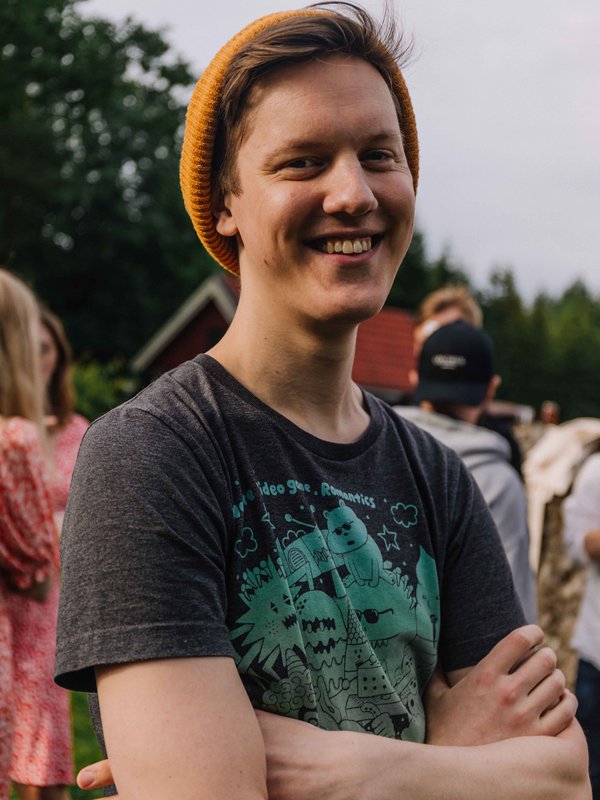 Alexander Milton
Head of Community Relations and Scouting at RLG
Milton has made a life in the games industry out of not making games. Games are hard! Instead, Milton has chosen to help others make games, as a teacher, coach, mentor, producer, advisor and even CEO a few times. He joins SGC this year in his new role as a publishing scout for an exciting new company!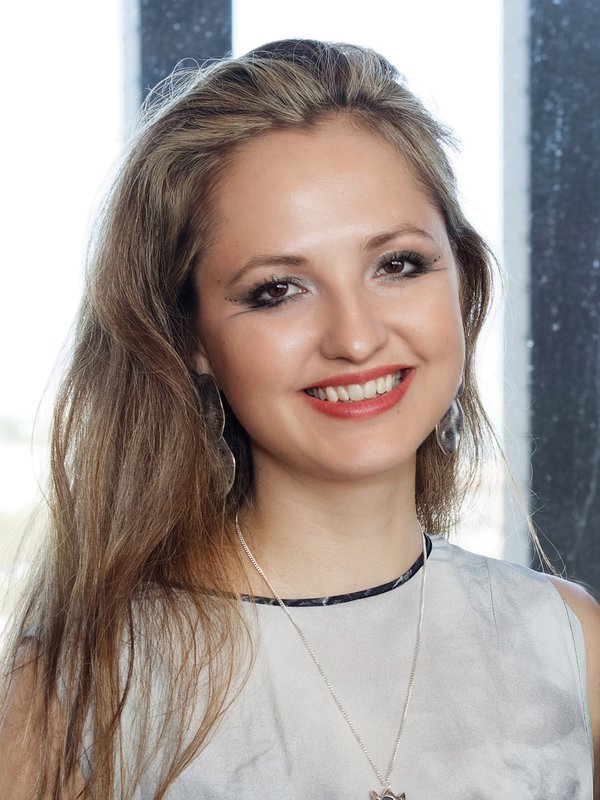 Aleksandria Migova
From dreaming about becoming a pop star as a child in Russia, DJ-ing in the heart of Paris and Ibiza's pulsing nightlife, singing live in the underground clubs of Oslo, and having my first festival gig at a decent island to composing cinematic music for games. My name is Aleksandria Migova, and my life experience has shaped both me and my music.
I'm a modern cinematic composer/producer, not afraid to mix styles. I've been in the game industry for more than seven years and am currently working on an open-world vampire survival game called V Rising, which is developed by Stunlock Studios. 
My music career started with a couple of successful electronic club music releases back in 2011. I later got an opportunity to work together with Johan Ilves on the soundtrack for Battlerite. I've quickly realised that writing cinematic music comes very naturally to me and I've discovered hidden musical abilities I didn't know I had. This experience has changed the trajectory of my life path and I now decided to pursue a music composer carrier.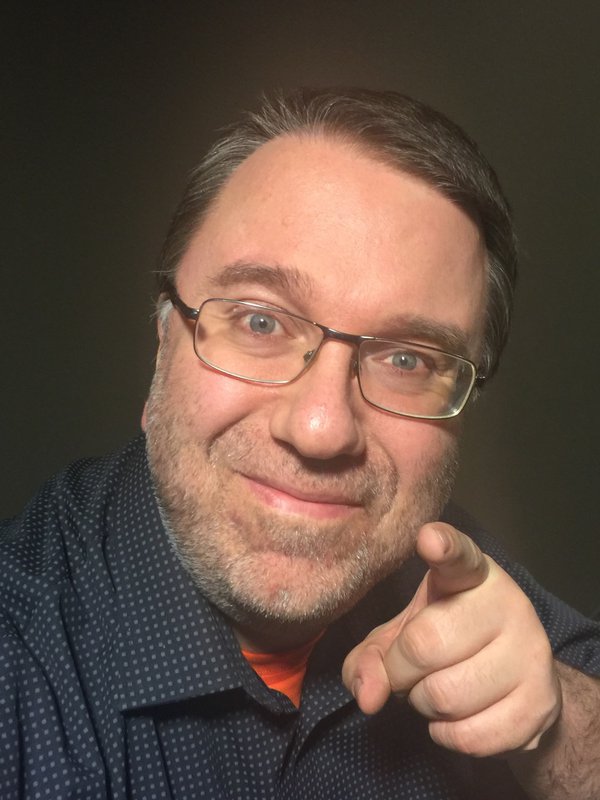 Henrik Jonsson
Head of New Frontiers at Amplifier
With over 20 years experience in games and graphics programming (Ion Storm, Electronic Arts), Henrik is now working as a technical advisor, industry scout and community ambassador for Amplifier Game Invest (part of Embracer Group). Awarded a prize for "Online Angel of the Year" in Sweden for his work to make the game industry a better place, Henrik believes game developers do their best work in a psychologically safe environment. Amplifier Game Invest is working "Human First" to create the most attractive home for game developers and their studios, empowering their aspirations and creativity for sustainable, long-term success.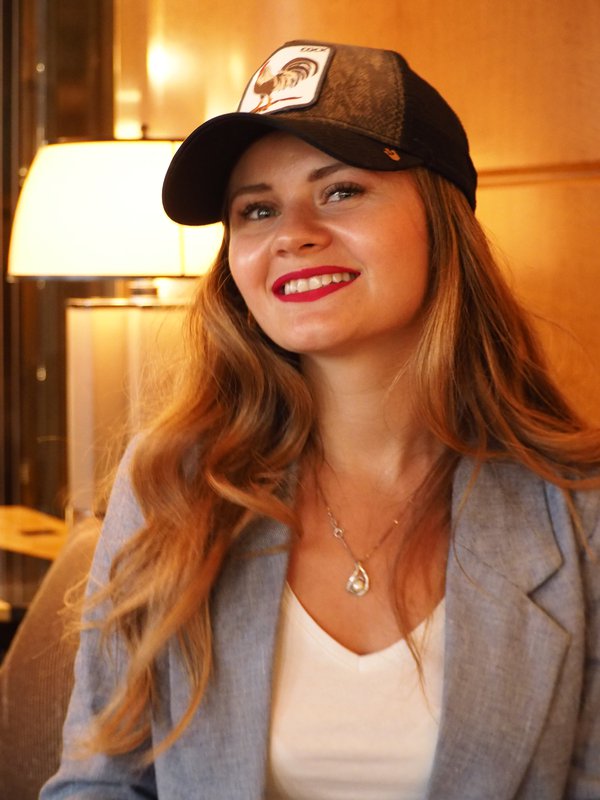 Andreea Chifu
High Priestess at Raw Fury
Andreea started her journey in games at AMA in Bucharest where she discovered a passion for business development and working towards partnerships where everyone benefits. In 2014, Andreea moved to Sweden to begin working with Paradox as a sales manager and eventually heading up their mobile initiative.
She now works as 'High Priestess' looking for those golden opportunities for the (un)publisher Raw Fury. She has helped launch multiple successful new indie titles work with various partners and platforms. When not performing her incantations in the heart of the Raw Fury offices, Andreea keeps herself busy with more work (because she loves it too much) but also family and walks in the nature.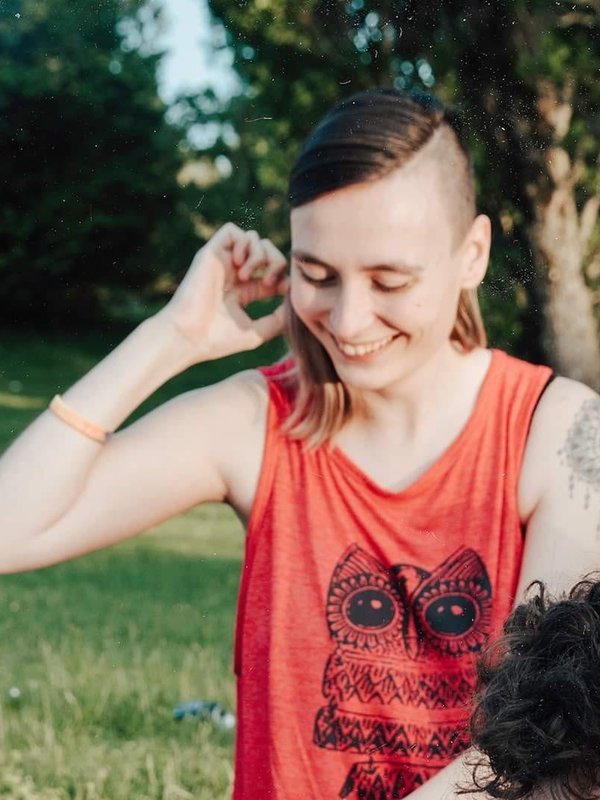 Hannah Beuger
Level Designer at Coffee Stain
Originally from the Netherlands, I have been working at Coffee Stain Studios in Skövde for about 5 years. Currently I am a world designer, narrative designer, and writer on Satisfactory, which mostly means I get to bother absolutely everyone on the team with my ideas. I have also been part of several diversity programs, such as the local Donna Day and Coffee Stain's Levelling the Playing Field.
Hosts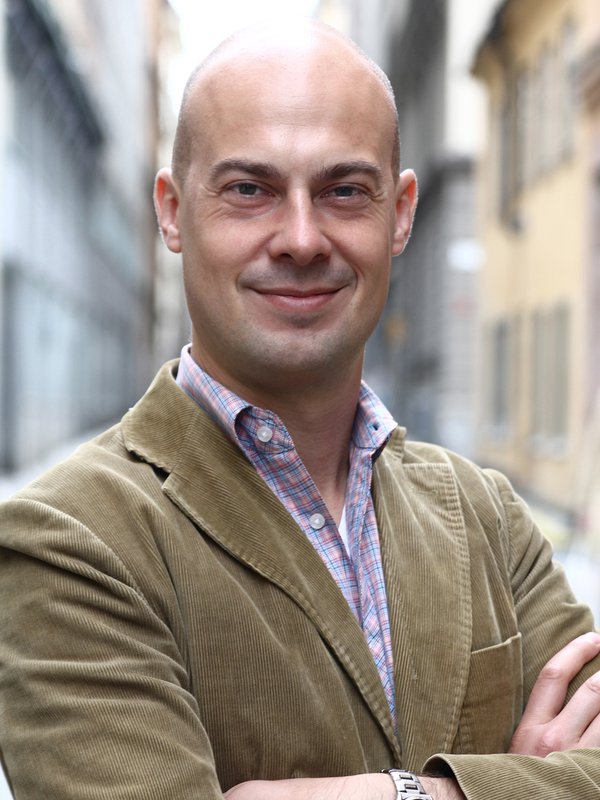 Per Strömbäck
Spokesperson at Swedish Games Industry
Per is a game development survivor and has not made a game since 2001, instead focusing on improving the situation for those who do make games in his work for the Swedish Games Industry-association. Per is lazy gamer and prefers turn-based-strategy. His Civ II save-games made the Apolyton top chart. But that was in the 90s.
Per is hosting the first day of Sweden Game Conference on October 14.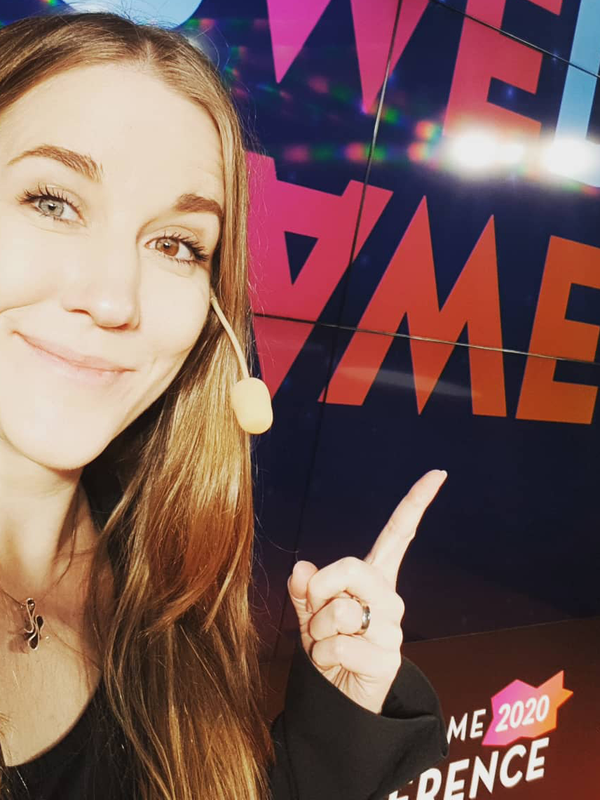 Anna Jenelius
Indie Game Developer at Valiant Game Studio
Anna Högberg Jenelius has worked with games for a decade, of which the majority has been spent as an indie developer. She focuses primarily on game and narrative design as well as Unity development, and offers her knowledge as a consultant alongside developing her cozy and wholesome games. 
Anna is hosting Sweden Game Conference on October 15.