Speakers and panelists
Sweden Game Conference 2020 was filled with inspirational and interesting talks and panels regarding business and game development. Go to Sweden Game Arena's YouTube channel to watch the conference again.
Speakers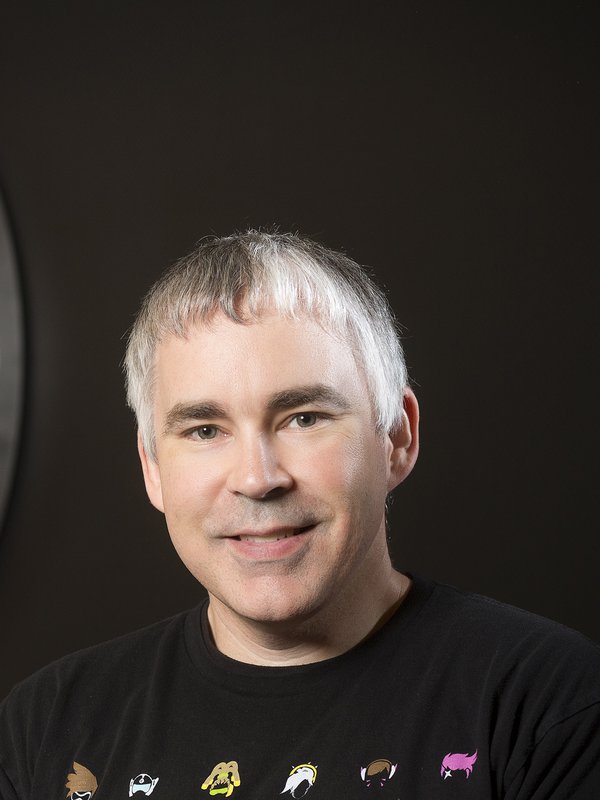 Bruce Wilkie
Principal Software Engineer at Blizzard Entertainment
Becoming a Hero: Walking through the character creation process of Overwatch
This talk will follow the steps a hero takes to join the roster of playable Overwatch characters. From initial ideas and concepts to final game ready assets, a brief overview will be given of the purpose, tools, and processes involved with each major step. Along the way, where possible, more in-depth talks and presentations will be highlighted allowing for deeper learning if desired. Topics such as digital creation tools supported, data pipelines created, and rendering techniques used will be covered.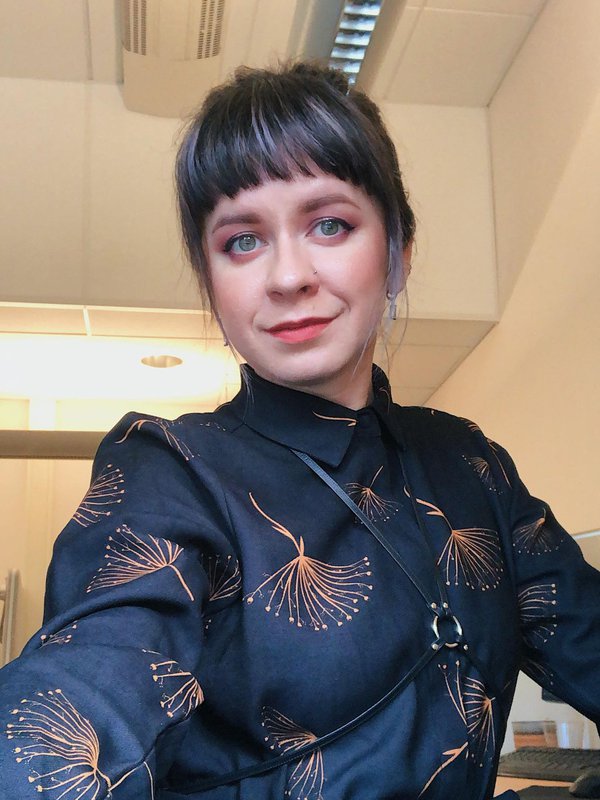 Anna Richter
3D Artist at Coffee Stain Studios
3D artist: Finding your path
The journey of a 3D artist can be a tough one to start and depends on so many factors. I'm going to explore the key elements that can influence the success in finding one's own path into the industry, while keeping realistic expectations. I'm aiming to cover:
1) Portfolio tips for 3D art
2) Things to consider when choosing studios to apply
3) Staying relevant in the industry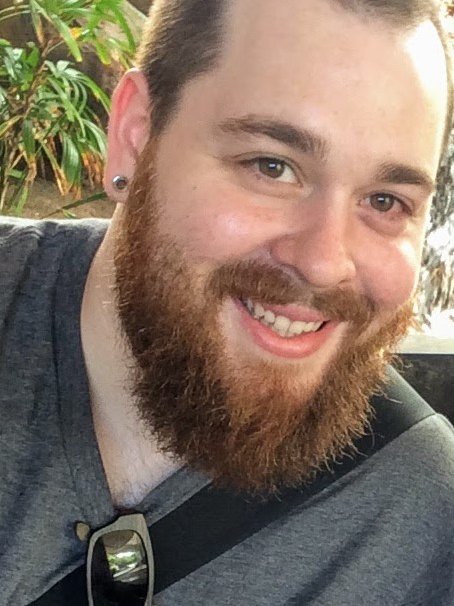 Jacob Jeannot-Schroeder
Senior UX Researcher at DICE, Electronic Arts (EA)
Finding the Fun: Prototyping for Game Development
Prototyping is a tool that can be powerful when validating designs early in development before committing to costly software development. At Electronic Arts, UX research practitioners often partner with designers to provide player feedback of early concept prototypes, ranging from hi-fidelity gray box levels to wireframe UI mock-ups. But deciding how and what to prototype is challenging. In this presentation I discuss how researchers collaborate with designers to create and evaluate prototypes for games testing. This includes identifying which features to prototype, best practices for developing a prototype, and how to use results to make impactful change to the design.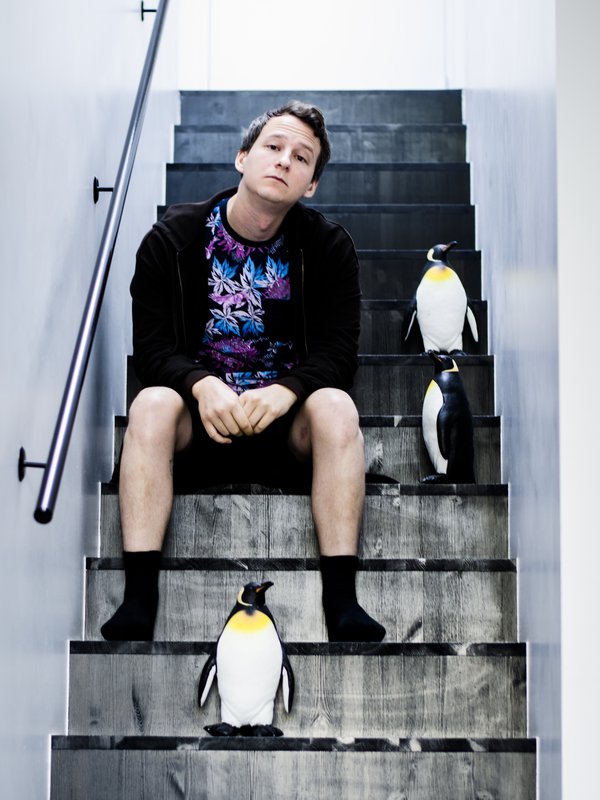 Petter Henriksson
Business tricks Elon Musk doesn't want you to know
Business within the games industry is super unique, yet there are no schools for it?! For the first time ever, Petter reveals the tips and tricks you simply must know to succeed at Business within the games industry.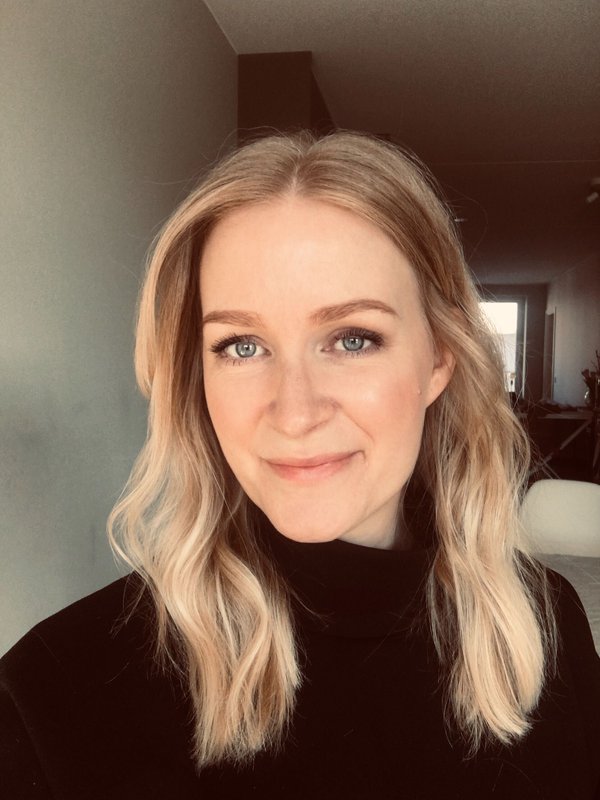 Kajsa Grafström
CFO Consultant at Swedish Games Industry
Swedish Game developer Index 2020
Can this year's Game Developer Index beat the previous success of the industry? Find out more about how the Swedish Game industry is doing by looking at financial growth, investments, occupational data and diversity. The 2020 Game Developer Index summarizes the Swedish companies last reported business year (2019).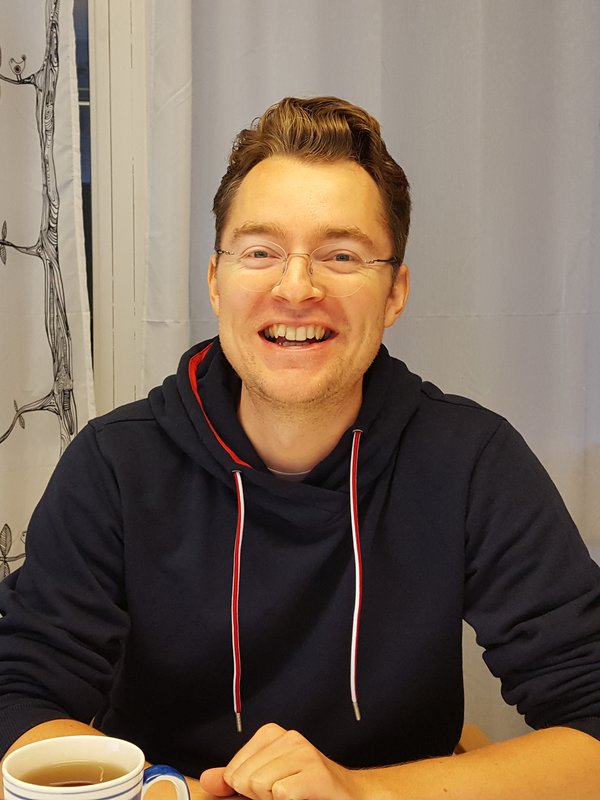 Robert Olsén
Game Designer at Thunderful Development
Imposter's Guide to Game Design
Have you ever felt like you don't actually have any skills? That you're just faking it? That anytime now they will find out about you and expose you for the fraud you are? Then this might be the talk for you! This presentation is about my experience getting into the game industry, interesting problems I've had to solve along the way and things I wished that I had understood sooner. There will be anecdotes from my career, my thoughts on designing games and an introduction to the imposter syndrome and what to do about it.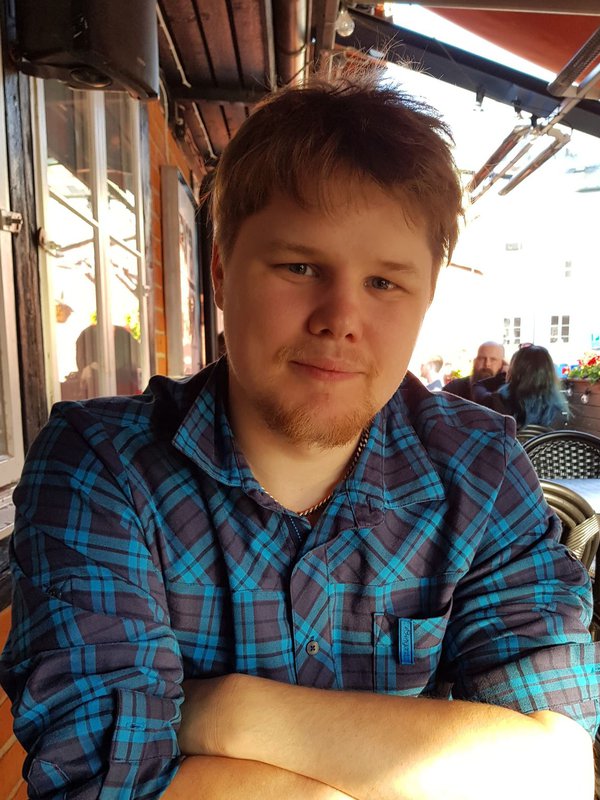 Marcus Engelbrektsson
Animator at Ubisoft Massive
Breaking into the Industry - Tips & Tricks
Marcus will talk a about his journey into the industry with some tips along the way, what you can do as a student to prepare and make yourself attractive to employers. Tips for applying for your first jobs, what a junior position might look like and what the day-to-day work looks like for Marcus.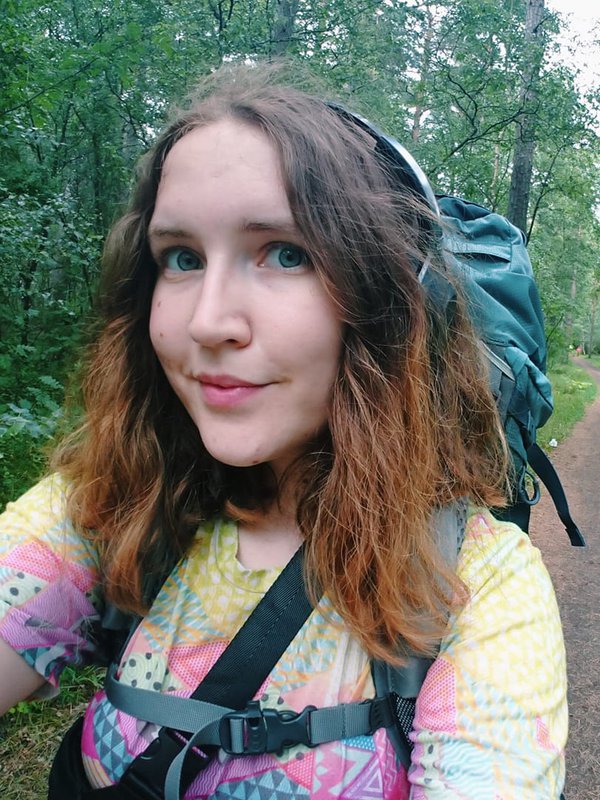 Cajsa Larsson
Sound Designer/Music Maker at On the Outskirts
Using Chaos as a Creative Tool - The sound of AER
This talk is about setting up a stage for controlled chaos as an inspiration for sound design & music. Using examples from the game AER Memories of Old, Cajsa will show you a glimpse of how she goes about her creative work & how she gets inspired.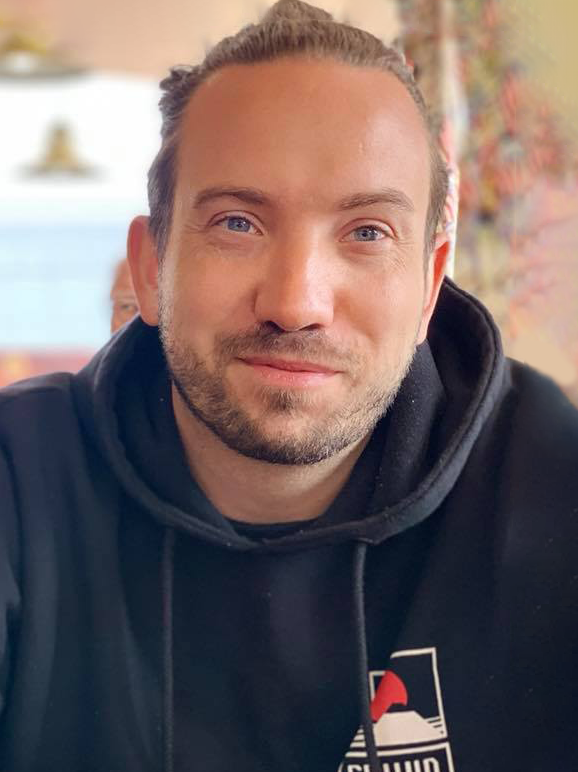 Patrik Rosander
Senior Concept Artist at Fatshark Games
3D Concept Art for environment production
This session will present an environment Concept Art workflow focusing heavily on 3D and how to utilize that 3D to bridge the gap between concept art, level design and environment art, tying visuals and gameplay together. During the session we will walk through how to integrate this workflow with level designers and environment artists in a production environment, building of each others skills and creating a highly effective team. It's a process developed during the last couple of years at Fatshark Games that has helped our studio reach a higher quality and speed when it comes to level production.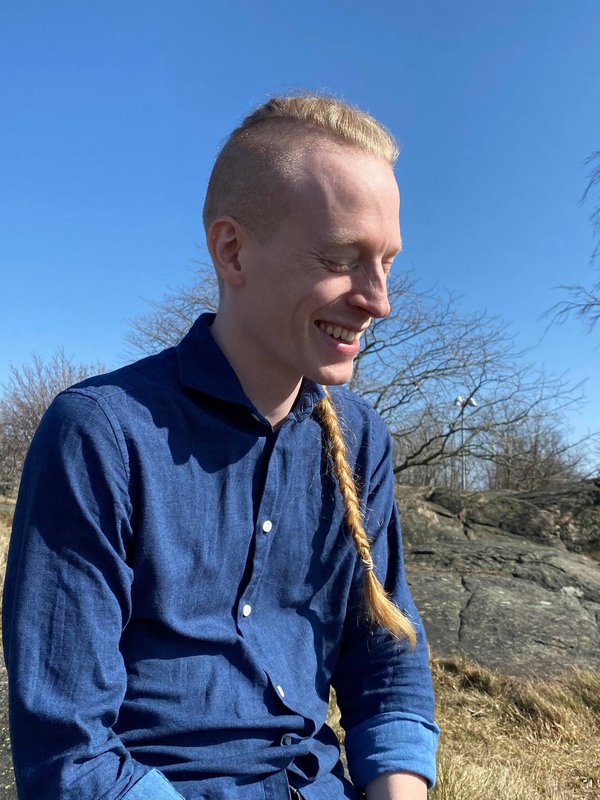 Olov Redmalm
Creative Director at Zoink!/Thunderful Development
Direction, narrative & creativity
How we found inspiration for Ghost Giant, about some of the creative choices we made and how to connect the player emotionally to an in-game character.
Panelists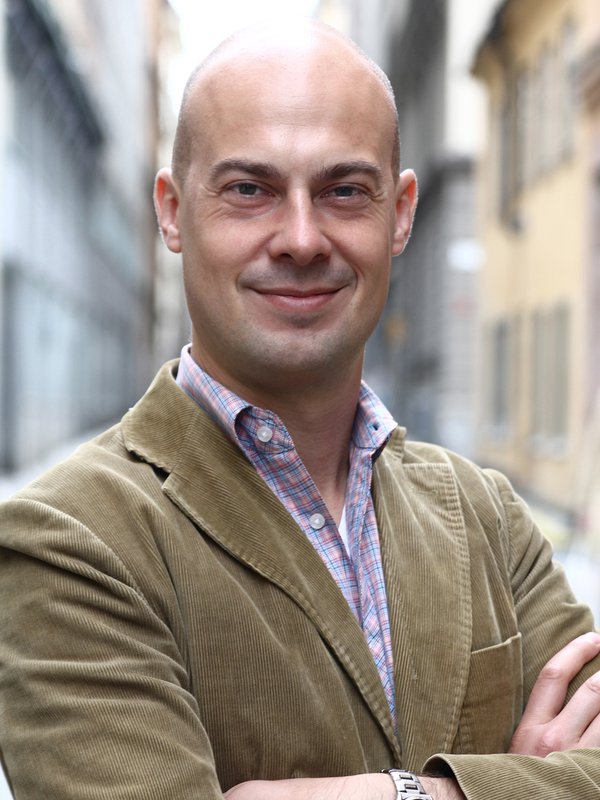 Per Strömbäck
Spokesperson at Swedish Games Industry
Per is a game development survivor and has not made a game since 2001, instead focusing on improving the situation for those who do make games in his work for the Swedish Games Industry-association. Per is lazy gamer and prefers turn-based-strategy. His Civ II save-games made the Apolyton top chart. But that was in the 90s.
Per is hosting the first day of Sweden Game Conference on October 21.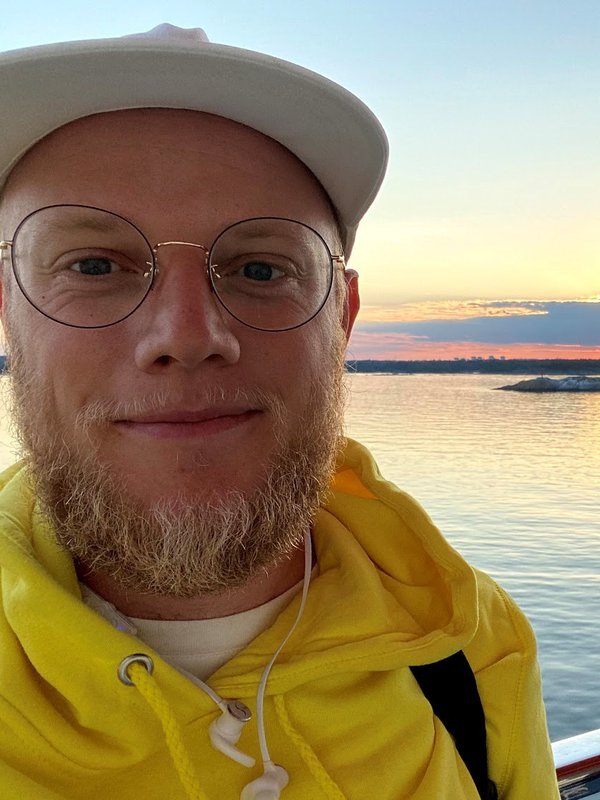 Anton Albiin
Project Manager at the Association of Swedish Game Developers
Anton is a representative of the Swedish Games Industry Association, supporting the industry in HR, Education, Incubation and Acceleration. Anton is the association's 'Indie Ambassador', organizing events, meetups, developer relations and making the industry more connected.
Anton is co-hosting the first day of Sweden Game Conference on October 21.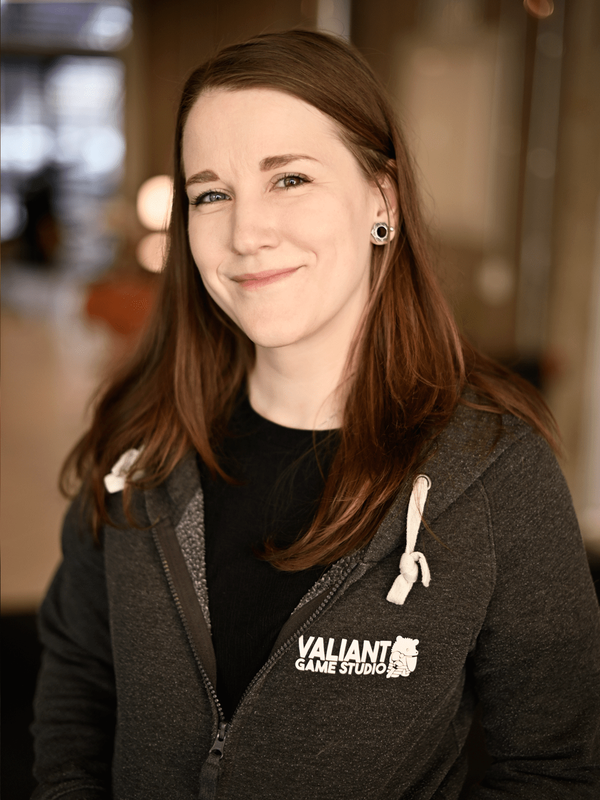 Anna Jenelius
Indie Game Developer at Valiant Game Studio
Anna Jenelius is an indie game developer and consultant with 9 years of experience in the games industry. She primarily focuses on game design, narrative design and Unity development. Anna's first full-time job was as a QA Tester at Paradox Interactive, where she spent three years. Since then, she has freelanced, been a solo indie and a game design teacher. In 2017, she founded Valiant Game Studio, whose most notable release is the cozy adventure game Pendula Swing.
Anna is co-hosting Sweden Game Conference on October 22-23.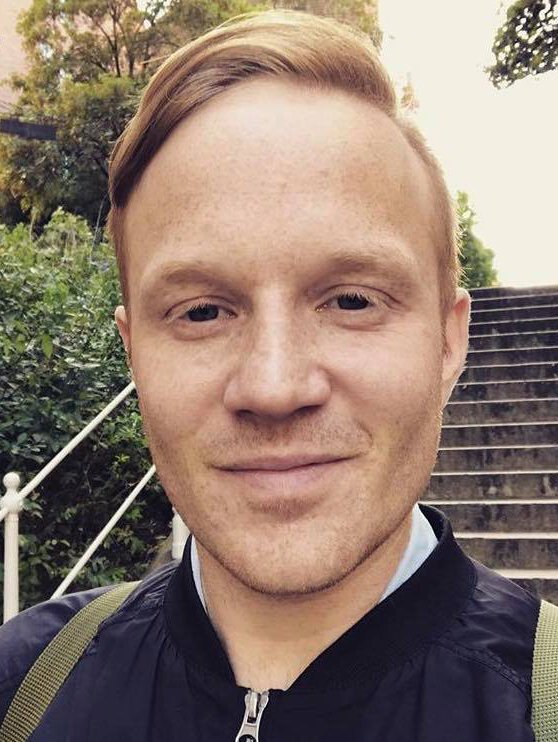 Jesper Englin
Educator at Female Legends
Jesper Englin has worked in the esports industry for 10 years, as a reporter, host and project lead. Currently he is working as an educator for Female Legends on the project The Future of Esports, which aims to increase the equality of the Swedish esports scene. He's also a freelance writer for Aftonbladet, covering games as a reviewer.
Jesper is co-hosting Sweden Game Conference on October 22-23.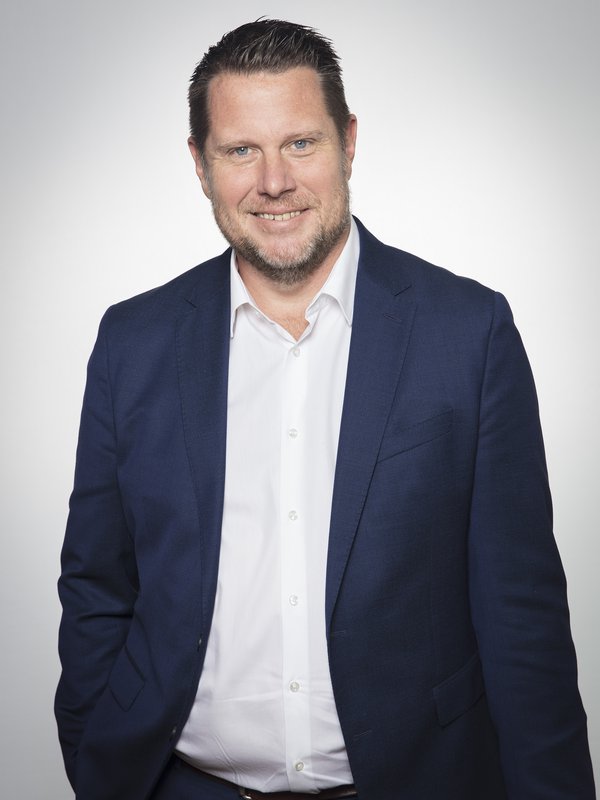 Lars Wingefors
CEO and Co-founder of Embracer Group
Lars Wingefors is founder and CEO of Embracer Group. Lars Wingefors started his first company at the age of thirteen. He has a broad and long experience in entrepreneurship and business management.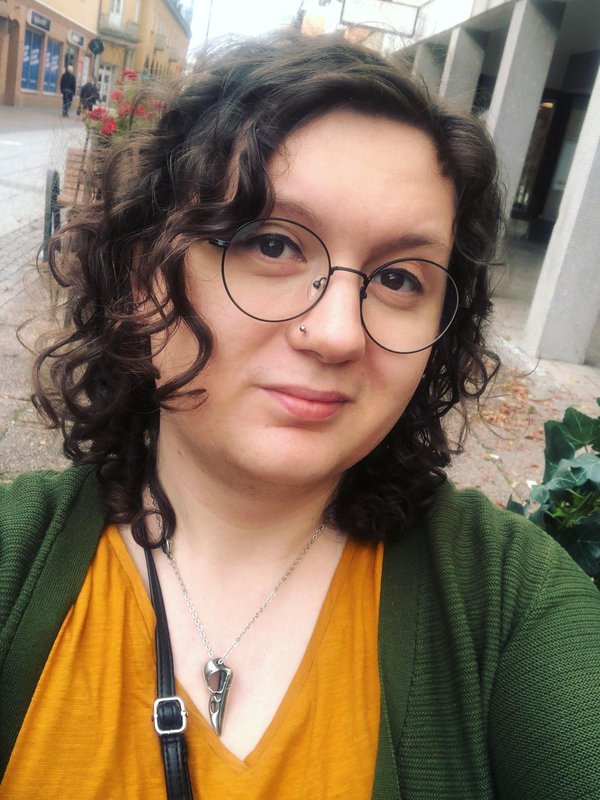 Andrea Jörgensen
3D/VFX Artist at Thunderful Skövde
Andrea is an artist with 8 years of freelancing experience in the games industry, whose work features in games such as The Stanley Parable and WHAT THE GOLF?. She made her first game at the No More Sweden game jam at age 16, and now works as a 3D & VFX artist at Thunderful Development in Skövde.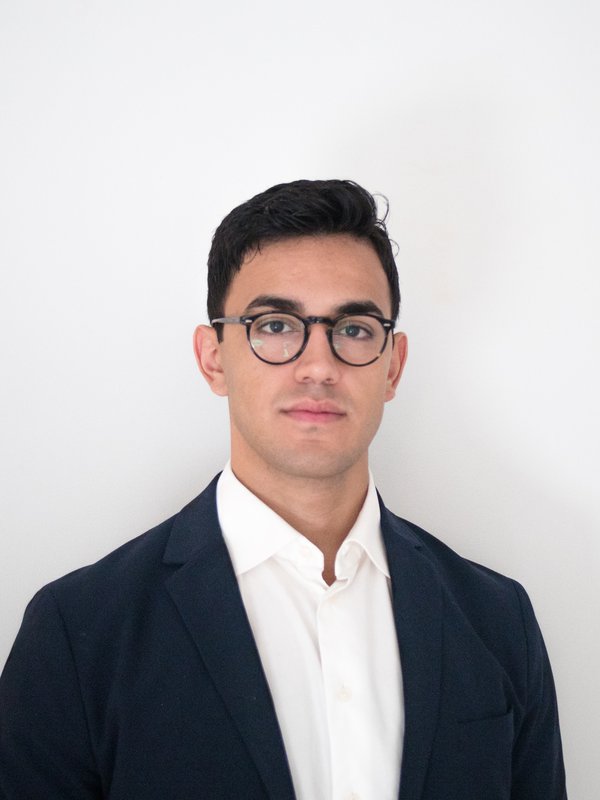 Arvin Ashrafi
Corporate Development Manager at MTG
Arvin spends his days working on corporate and business development projects within MTG Group, a strategic investment company focused on esports and gaming entertainment. He has previous experience from the Swedish startup scene, both as a founder and employee.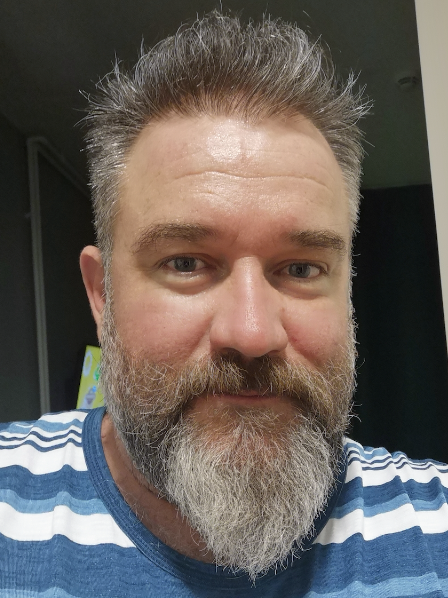 Anderson King
Business Development Manager Unity Distribution Portal (UDP) at Unity Technologies
With over 15 years experience working in mobile content, for the likes of Sony, Huawei and now Unity Technologies, Anderson brings a deep knowledge of the modern game markets from ecosystems to platforms and monetization methods. Anderson can help indie developers find a new Android audience with Unity Distribution Portal and help them create sustainable game business.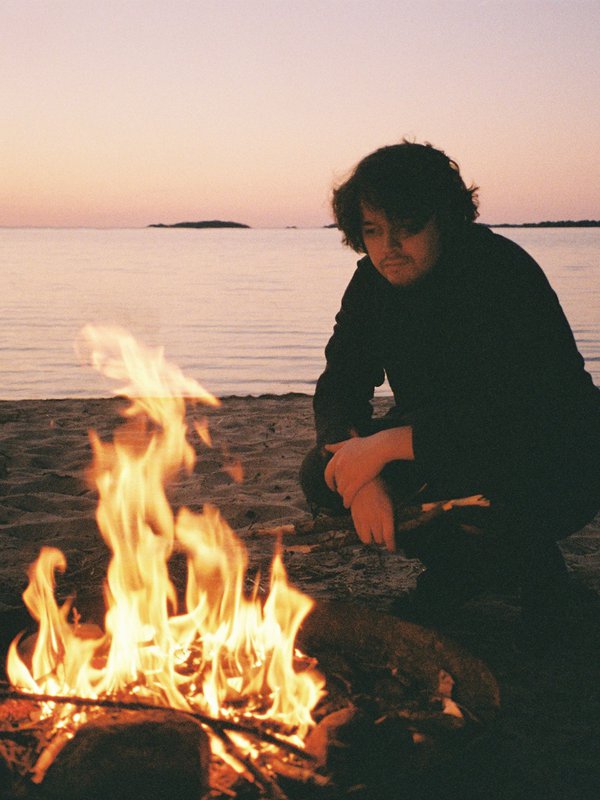 Vile Hartman
Sound Designer at Sonigon
Vile is a freelance sound designer and composer, I work with my colleague Victor Engström and we've run our studio Sonigon together since 2016. Since then we've done Audio for big established studios and smaller, garage-like operations. Steamworld Quest, Mechstermination Force and Flipping Death are probably our biggest claim to fames.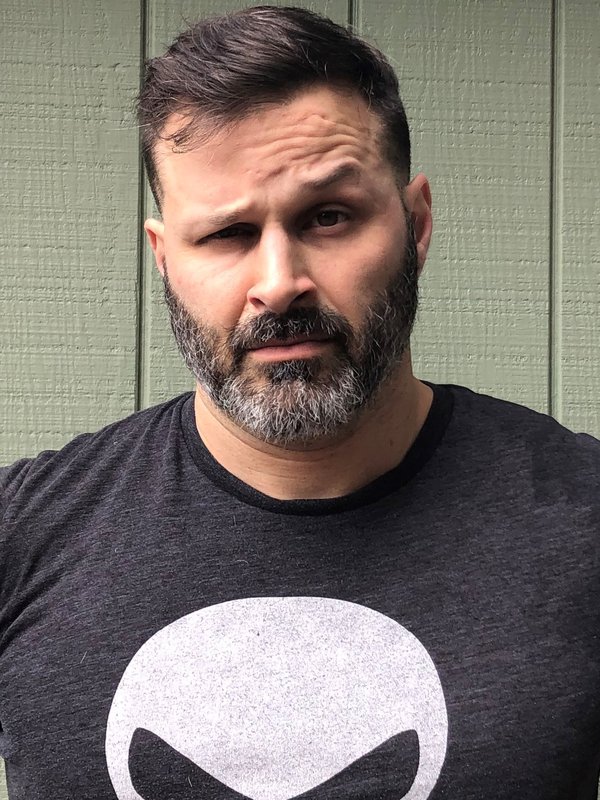 Justin Burnham
Creative Director, Global Festivals at ESL Gaming
Justin started in the game industry at the Academy of Interactive Arts & Sciences as a Project Manager for D.I.C.E. Summit back in 2007. From there, he expanded into many different roles within the gaming industry that allowed him to learn various perspectives. While still at AIAS, he dabbled in contract roles for QA testing, music licensing, and business development at different contract houses to gain more knowledge of the game space until he left them all to bring gaming to South by Southwest and founded SXSW Gaming. He and his team grew SXSW Gaming to become one of the fastest growing components of SXSW at the time. While still at SXSW, he wanted to keep fresh in the game space and jumped on the Devolver Digital team for many years. 7 years later, while still serving a role in the publishing space but this time with Devolver Digital's majority owned, Good Shepherd Entertainment, he saw the opportunity to innovate and help DreamHack expand its brand and grow it's festival presence not only across the globe but also into a more all-encompassing gaming lifestyle event as ESL Gaming's Creative Director of Global Festivals.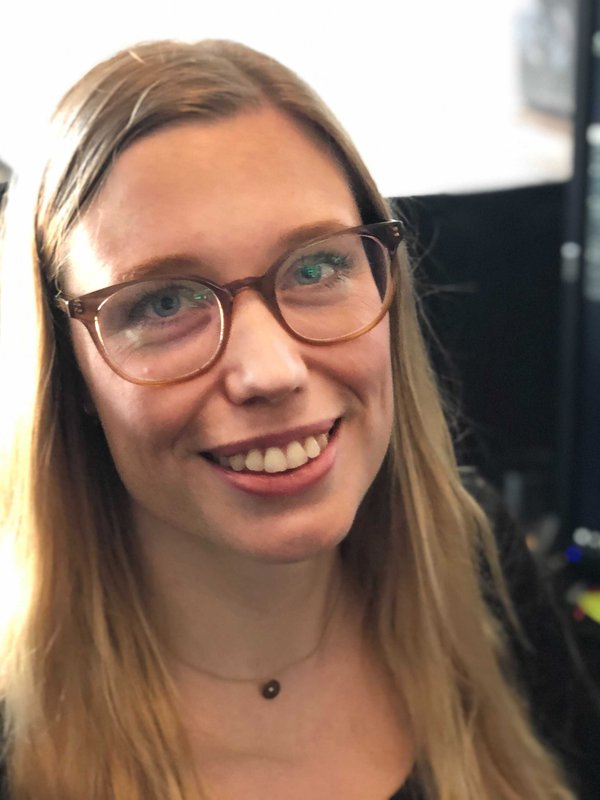 Lena Envall
Lead Animator at Pieces Interactive
Originally from Stockholm but moved to Skövde 2013 when I got accepted to the Animation program at University of Skövde. Before that I had very little experience with 3d animation but I knew I would love it because of my interest in animated movies, games and body mechanics. I started as animator at Pieces Interactive 2016 and have been there since. There I animated for both expansions to Titan Quest: Ragnarök and Atlantis. For the current project I became the lead animator and my assignments are to plan, estimate, give feedback and to sit in production as much as I can.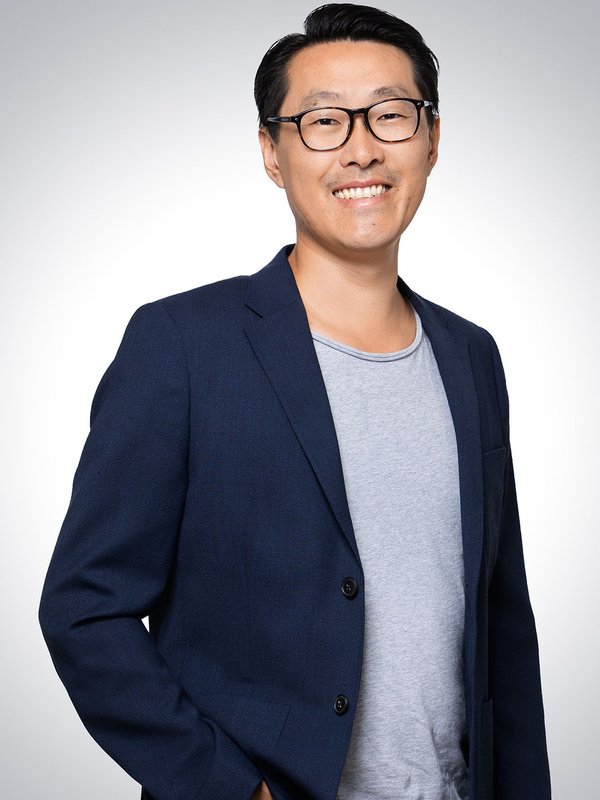 Johan Hermerén
Business Development at Embracer Group
Johan works at Embracer Group with business development and mergers & acquisitions. He has previously held positions as CEO and business developer within the games industry.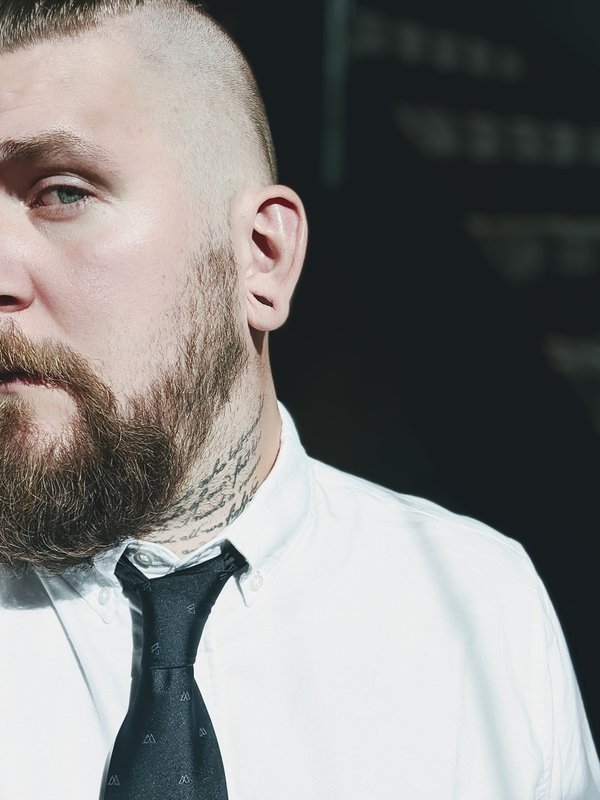 Johan Toresson
Chief Say That Again Officer at Raw Fury
Raw Fury is all about the things. Most of them. We publish some of them. We're on a four year Journey of the Soul. It's quite a trip. Johan used to be a biz dev for Gameport, founded of the Creative Coast Festival and did some board work for Game Habitat and Forgotten Key. Quite shit at Overwatch.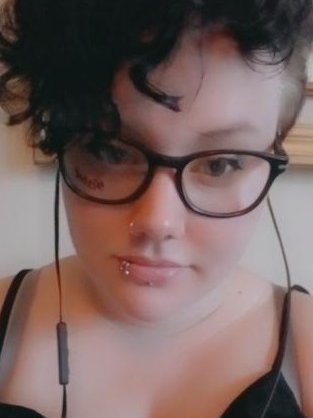 Rebecca Falktorp
Game Designer at Palindrome Interactive
Gameplay-focused designer that studied International Game Architecture and Design in the Netherlands. Currently make dank strategy games at Palindrome Interactive. Took part in the development of fifteen games during my time at university and love talking about things I have learned along the way.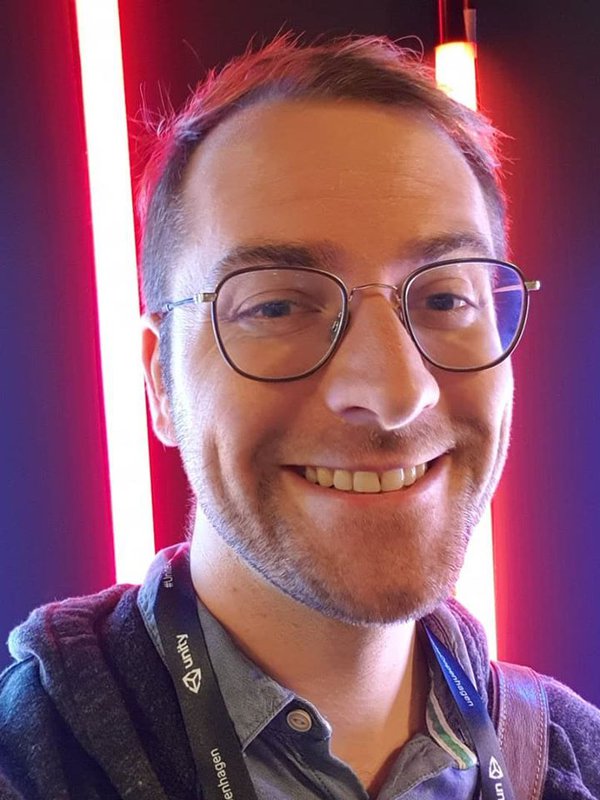 Per Fornander
Per is the CEO of Carry Castle where he embodies the creative force and well as business mindset of the company. Per graduated 2013 from Blekinges Tekniska Högskola as a Technical Artist and started working for Finnish company Redlynx, a Ubisoft studio that delivered Trials Fusion and more. In 2016 he moved back to Sweden to start Carry Castle but also worked a year at Mentice a medtech simulation company. Carry Castle has released two VR Experiences(Zen Garden, Everything Must Fall) and is now working on a more traditional 2D game "Source of Madness" with Thunderful as a publisher.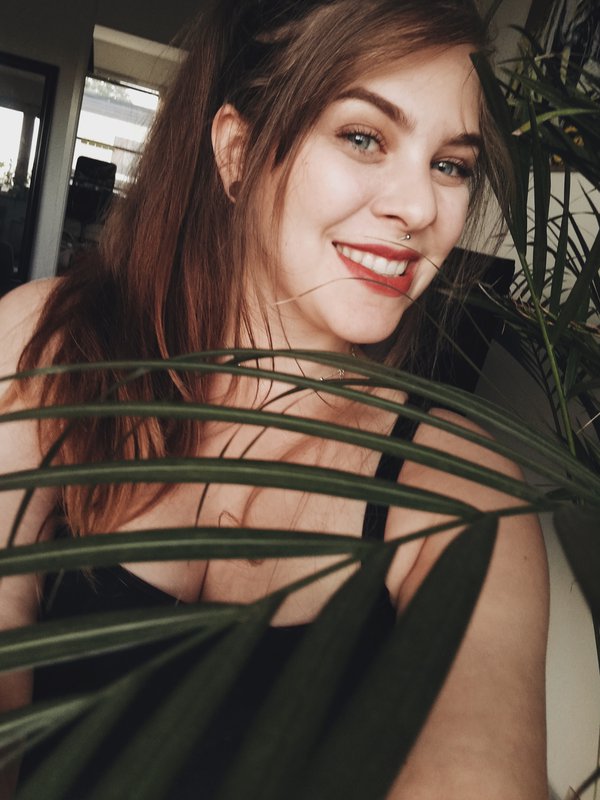 Lisa Gaul
Game Designer & Communicator at Nine Lives Game Studio
Lisa is a 25-year-old cat loving Game Designer/Communicator at Nine Lives Game Studio, an 8 people indie studio from Karlstad. Besides working at Nine Lives Game Studio, I'm a student at Changemaker educations where I study Experience Designer. On top of that I also studied 3 years of web development at Karlstad University. When I'm not working on creating a game or studying, I love to play games (physical & digital) but I'm also part of a choir and just love to hang out with friends over a cup of coffee.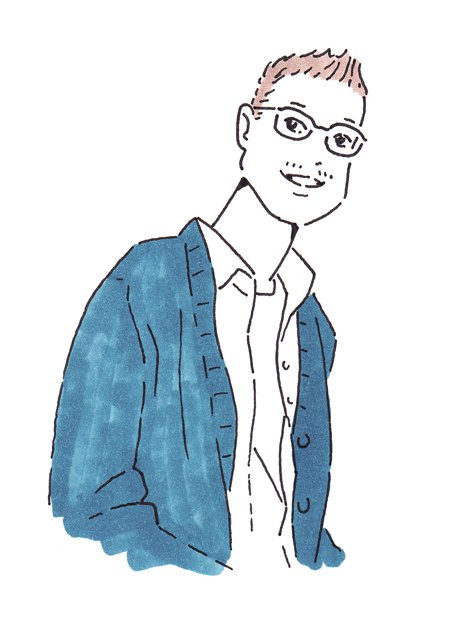 Per Holmén Dahlin
Business Developer at The Game Incubator
+10 years of experience from helping startups within the game sector.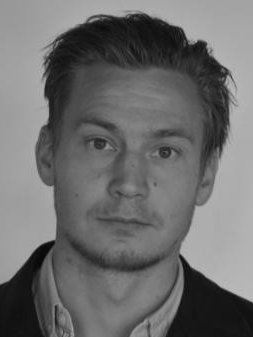 Staffan Berglén
Publishing Director at Enad Global 7
Former student at the University of Skövde that worked 8 years as a producer at Paradox Interactive and now acts as the Publishing Director at EG7.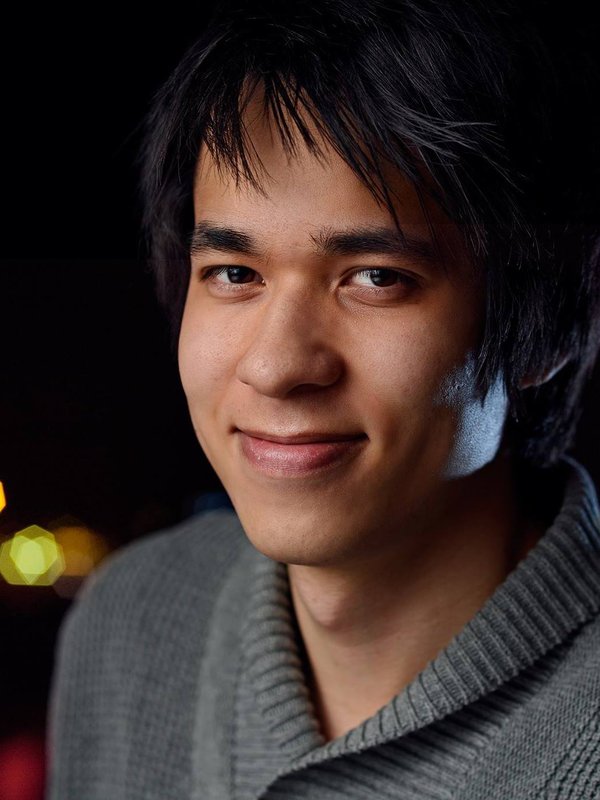 Robin Bodare
Lead Designer & Writer at PocApp Studios
Co-founder and lead designer at PocApp Studios. First batch graduate of the Game Writing programme at University of Skövde. Spent a few years on failing before releasing the hit mobile game 'Castle Cats'.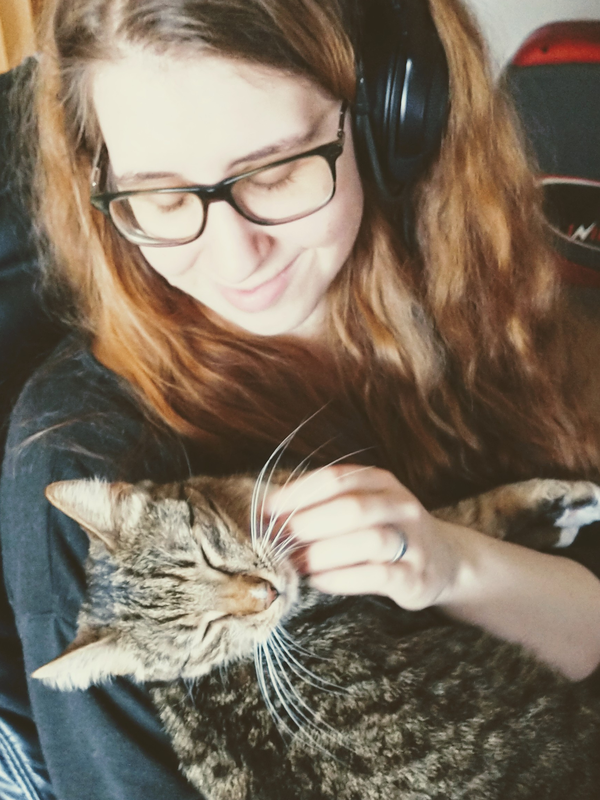 Sanna Wallberg Ylvén
Co-founder, Producer, Designer, Writer at Subfrost Interactive
For 5+ years I studied game design and writing at PlaygroundSquad and the University of Skövde, and worked on hobby game projects on the side. Now I'm starting my own game studio together with some friends here in Skövde, while working on our first commercial title Alset. I do a bit of everything from dealing with administrative paperwork to hands-on development, such as design, writing, UI, and a bit of scripting.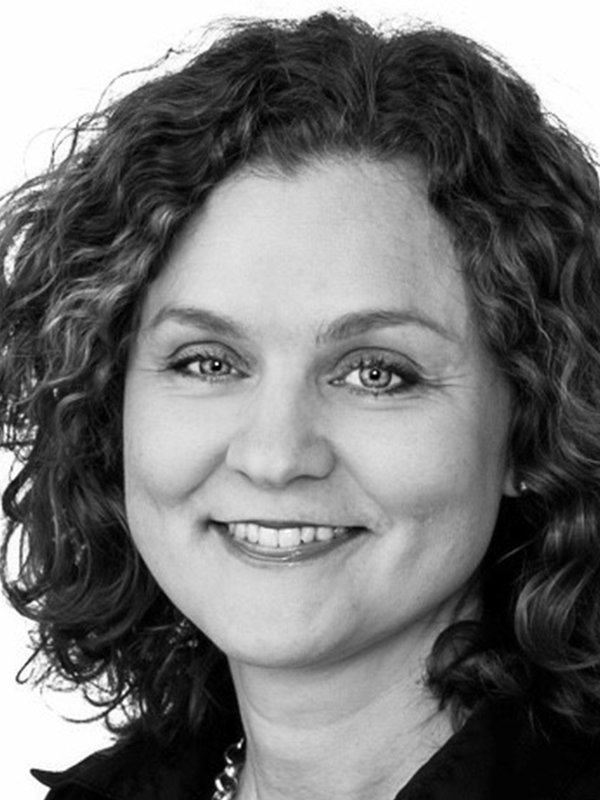 Anna Emanuelsson
Business Developer at The Game Incubator
Experienced relationship builder with a background within finance and banking. Business Developer at The Game Incubator coaching start-ups from early stage to scale and beyond. Entitled by meeting people. Believe in smart coaching, constructive feedback, and intelligent leadership.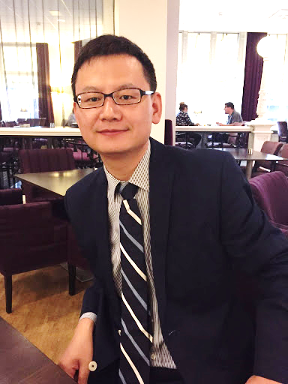 Yanhui Su
Ph.D. researcher at University of Skövde
Yanhui Su has more than ten years of working experience in the game industry. He used to work as the Head of Regional Business Development at EA Chillingo and as the Senior Game Manager in SHANDA GAMES and involved in some famous game publishing. Now, as a Ph.D. researcher, he mainly focuses on indie game publishing research. This research aims to address the main challenges from the indie game developers and guide their mobile game publishing based on game analytics.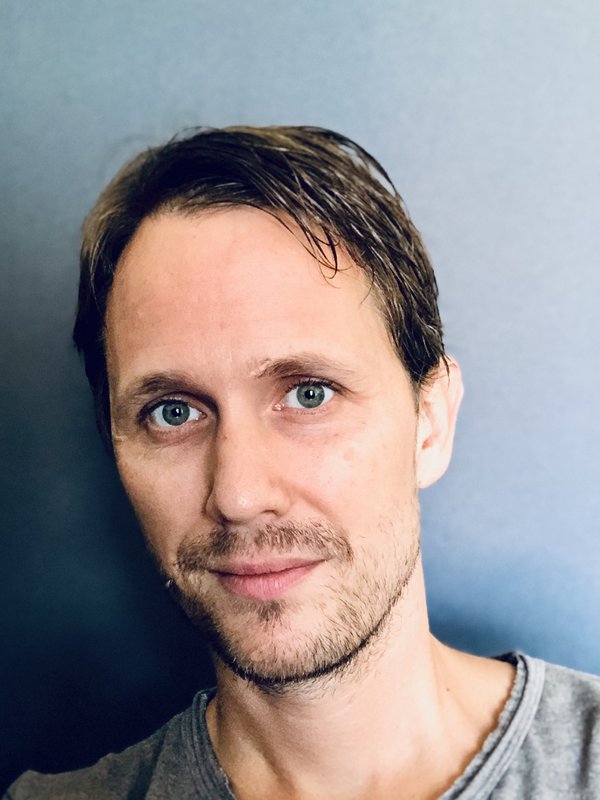 Robert Lazic
CEO of Pieces Interactive
Originally from Malmö, I moved to Skövde in 2002 to study at University of Skövde and then enter The Game Incubator. Founded Colossai Studios with a group of students in 2005, and joined Pieces Interactive in 2010. Since 2017 I'm the head of studio at Pieces Interactive, and part of the Embracer Group.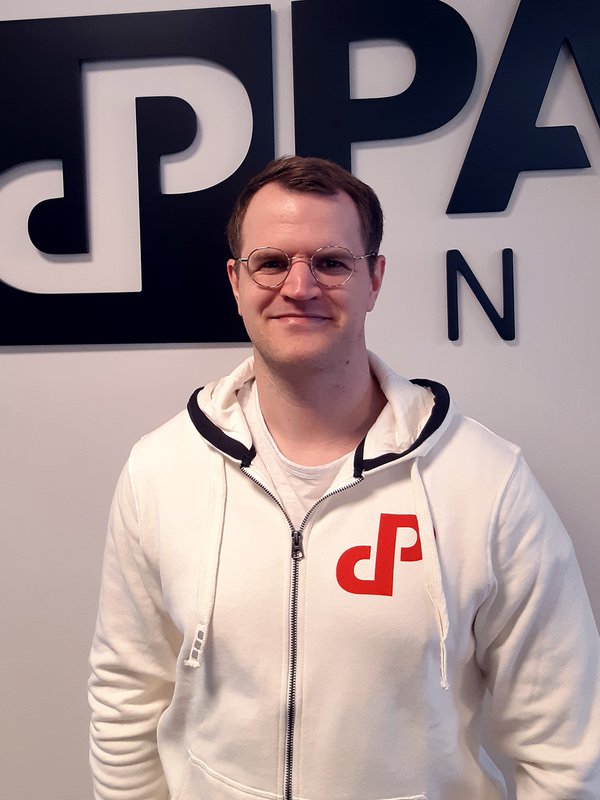 Atle Fägersten
Producer at Palindrome Interactive
Atle is a producer, studio manager and co-founder at Palindrome Interactive. Focusing on enabling the team to reach its fullest potential and make the best games possible. Atle started as an animator but transitioned to a jack of all trades in Palindromes early days. As Palindrome grew he shifted to a managerial position as a producer and studio manager.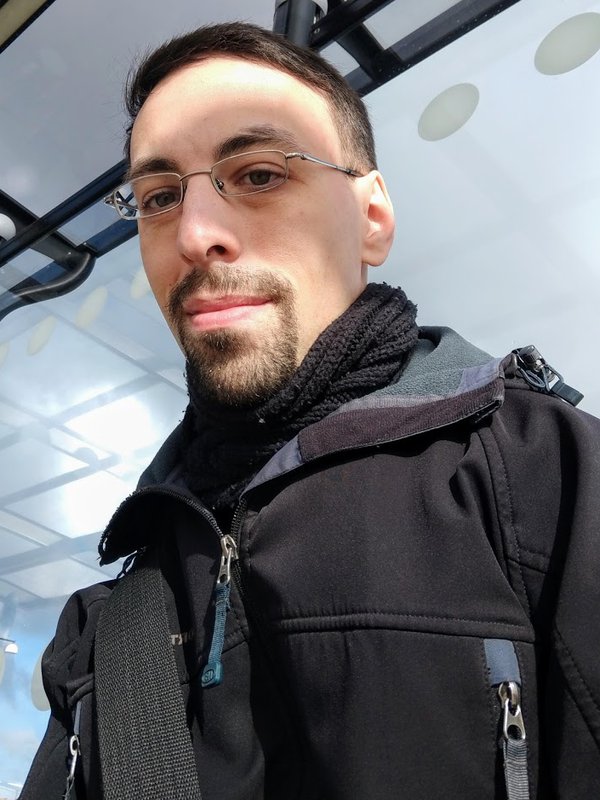 Erik Johnsson
Environment artist/Assistant Art Director at Palindrome Interactive
Erik Johnsson primarily works as a 3D Artist at Palindrome Interactive with a focus on Environment Art but varies his tasks with everything from particle system creation to in-game cut scenes. Lately he's also worked as an assistant Art Director at the studio taking on whole new tasks.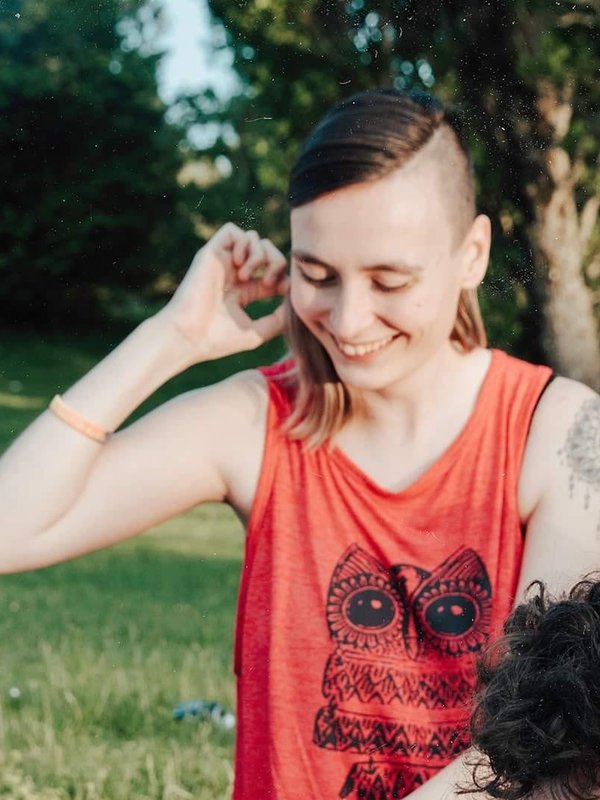 Hannah Beuger
World Designer and Writer at Coffee Stain Studios
As Coffee Stain Studios' World Designer and Writer I haven't quite found the middle-ground between feverishly mashing my keyboard as I squeeze in last-minute dialogue and utter Zen as I place the umpteenth tree. I'm often found in unreal engine or in too-big documents no-one else reads. Our current project, Satisfactory, is a big challenge where we have to juggle an open-world, high player-autonomy, reactive storytelling, and tight optimization budgets.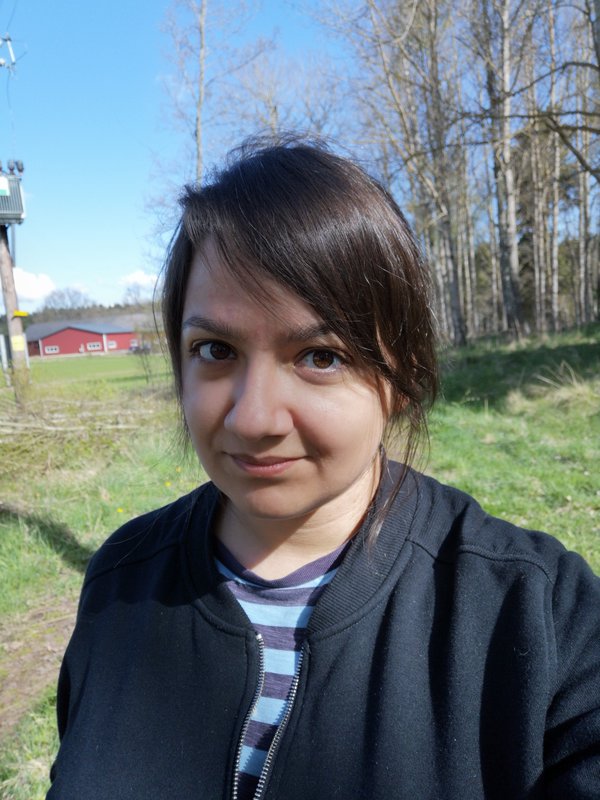 Tara Wahlbäck
Senior Character Artist at Stunlock Studios
Currently a Character Artist at Stunlock Studios, but have been working in the industry since 2011 on titles such as Battlerite, Battlerite Arena, Payday 2, Overkills the Walking Dead VR experience and much more.